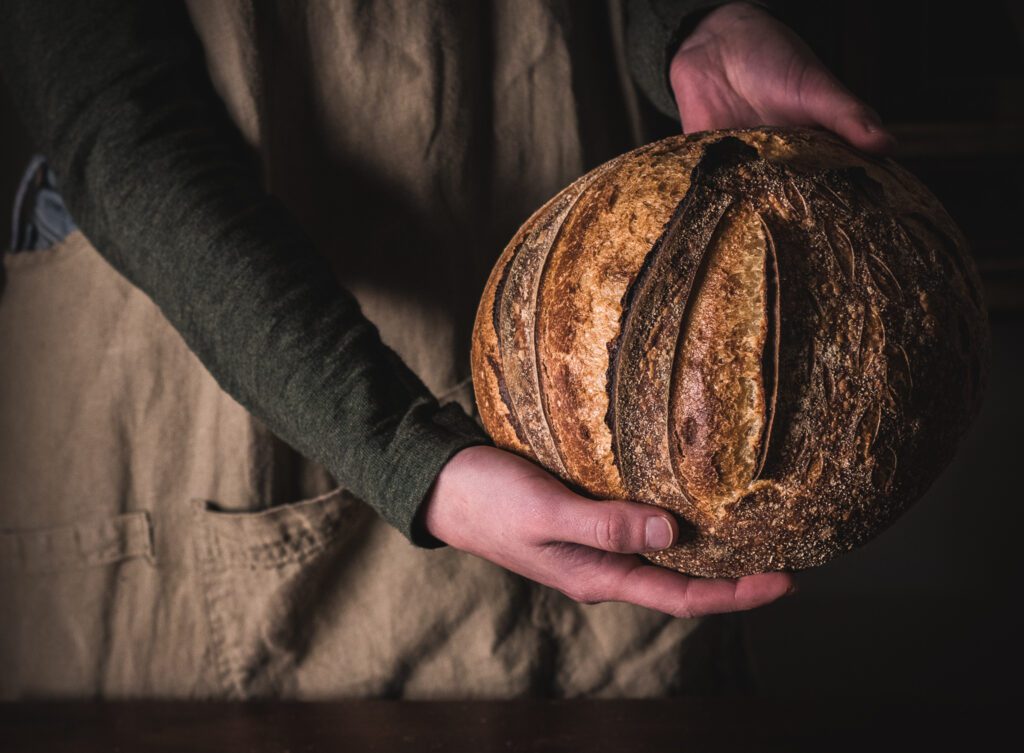 It's probably no surprise by now that I eat a lot of sourdough bread. I love to bake all kinds of sourdough, including classic rustic sourdough bread, sourdough bagels, and sourdough focaccia! So I make a lot of bread, now what? When I first started, my bread would go bad so much faster because I didn't know how to properly store it. There is nothing more disappointing than spending hours fermenting, shaping, and baking homemade bread, only for it to get moldy or dry within a few days. It is for this very reason that learning how to store your sourdough bread is so important!
Always add enough salt
When I first started with sourdough, I skimped on the salt because I didn't think it was very important. I couldn't have been more wrong! Once I realized that salt is important for not only flavor but also to help preserve the loaf, my bread would last several more days.
Slicing your bread will make it go bad faster
I get it, slicing bread ahead of time can seem very convenient, but did you know it causes the bread to dry out faster? If you wait until you are ready to use your bread to slice it, you can add a few days to the life of your sourdough.
How to store sourdough bread before slicing
Before slicing your bread, store it in a paper bag, or cotton tea towel. This method will allow for air circulation but will keep the loaf from drying out.
How to store sourdough bread after slicing
After slicing your bread, store the loaf cut-side down on your cutting board. This will keep your bread from drying out for the first few days. After a few days, you can store your sourdough in a sealed plastic bag, bread box, or beeswax wrap. Yes, this method will cause the crust to soften, but you can easily place a slice in the toaster to get it crusty again!
How to freeze sourdough bread
Freezing your bread is another great way to store it. I like to slice a loaf and place it in a sealed container in the freezer for up to 2 months. You can also store frozen bread unsliced in the same way. To defrost frozen bread, allow it to completely thaw before spraying with water and warming it up in the oven until it resembles a freshly baked loaf.
How to refresh stale bread
When my bread gets dried out or too old to easily slice, I quickly dampen the loaf under running water and reheat it in the oven at around 400 degrees for 10-15 minutes. This is the best way to refresh stale bread and make it taste as though it were freshly baked!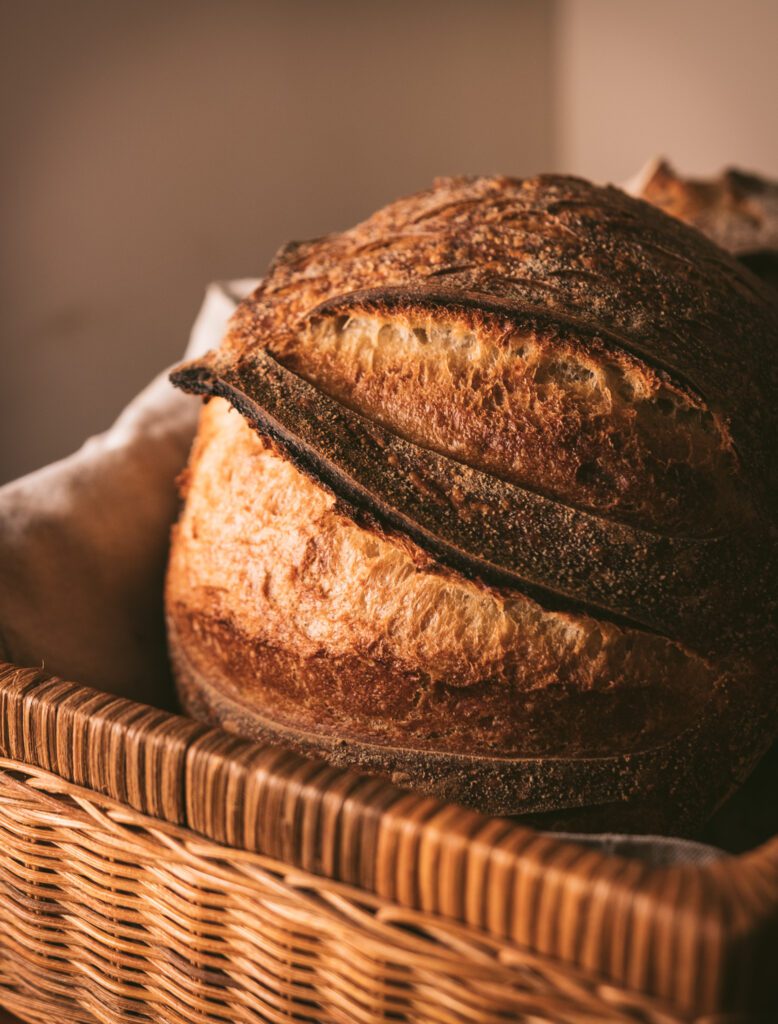 This post contains affiliate links, which means I make a small commission at no extra cost to you. You can view my Privacy Policy Here.