This post may contain affiliate links, which means I make a small commission at no extra cost to you. You can view my Privacy Policy Here.
I know I sound like a broken record by now but anyone can bake sourdough. Yes, it takes time, but the wait is so worth it! Learning to fit baking and fermenting around your schedule is the key to sourdough success. I have baked on many different schedules: after a day in the office, on the weekends, speed bake in the evenings, while living with my parents, on vacation, and much more! In my journey to incorporate traditional, seasonal, homemade foods, I've found that determination and creativity are the most important factors to making it all work. It is for this reason that I am sharing my go-to sourdough baking schedules to bake bread whenever and however I can.
In other words: don't take no for an answer! So you work 9-5? Bake in the evenings or on weekends. Have a few babies at home? Mix dough during nap time and bake at night. Are you a busy student? Stretch and fold as a study break. If there is a will there's a way and there is always a will for fresh, soft, warm sourdough!
Supplies you will need for baking sourdough
Bread lame
~to score your dough. This is the one I use and love!
~for bulk fermenting your dough
-I prefer to use stone because it bakes the loaf so evenly with perfect browning
A Baker with Lid
~I love using my Le Cruset or my clay Baker from Breadtopia. Be sure to use an oven-safe, heavy bottom pot with a lid.
Beeswax Wrap
I love to use beeswax wrap to cover my bread while fermenting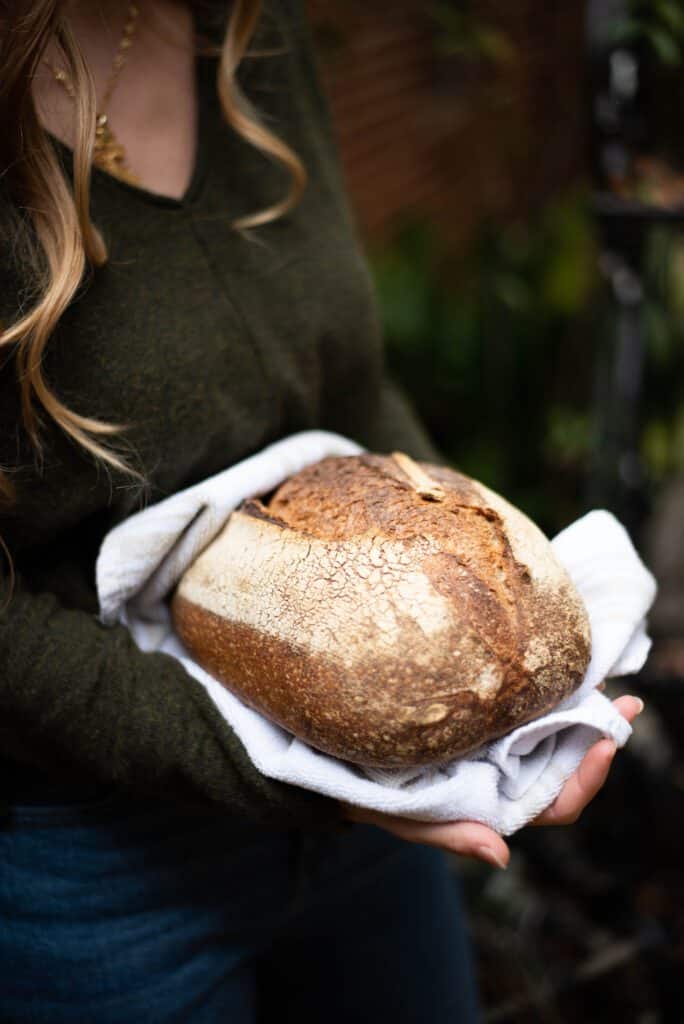 My Favorite Sourdough Baking Schedule:
This is my favorite of all sourdough baking schedules because it keeps my evenings free and gives me fresh bread first thing in the morning! I use this schedule most often because it is perfect for my Super Simple Overnight Sourdough Bread Recipe.
The day before
2:30 pm: measure, mix, and autolyse your dough
3-4:30 stretch and fold every 15 minutes
4:30-6:30 stretch and fold every 30 minutes
6:30-10 bulk ferment dough
10 turn out dough to preshape and rest
10:20 shape dough, place in banneton, and store in refrigerator overnight
Bake Day
7:30 am: preheat oven and baker
8 score and bake loaves
---
The Weekday Warrior:
This is a great option if you work 9-5 in an office.
The Day Before
5 pm or as soon as you are home from work: autolyse your dough
5:30-6 mix all ingredients
6-9 stretch and fold throughout the evening
9 pre-shape and rest your dough at room temperature
10:30 shape dough, place in banneton, and store in the fridge overnight
Bake Day
7 am bake before work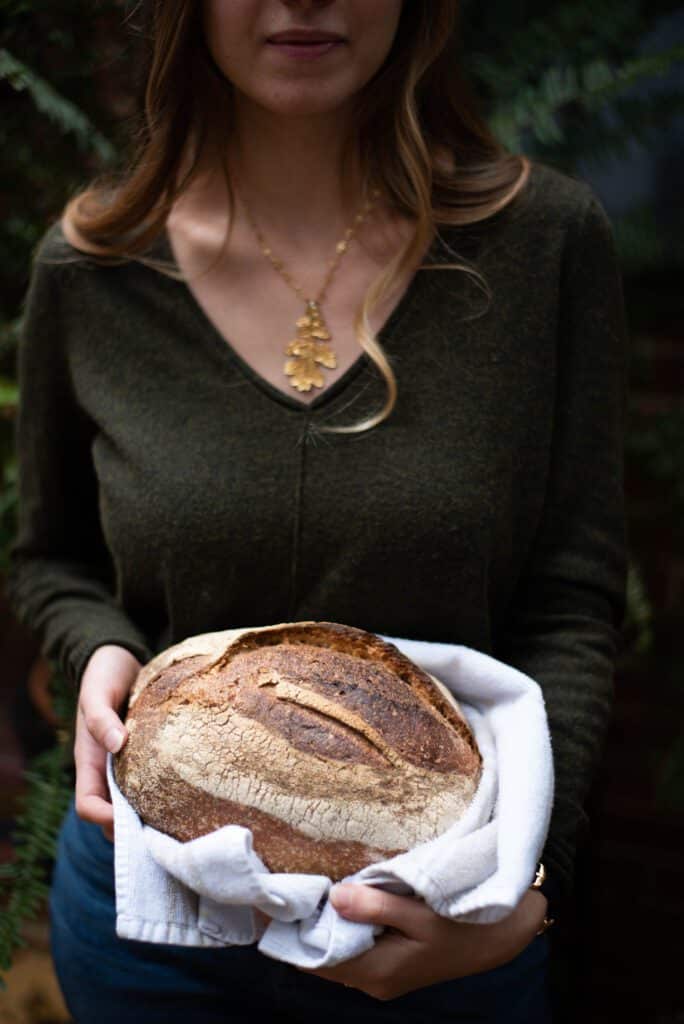 Weekender
This is a great option for a cozy winter Saturday (or any day off!) at home. This schedule is perfect if you want to have fresh bread for dinner or Sunday!
9 am mix and autolyse dough
9:30 add salt, knead, and prove
Stretch and fold a few times then allow to rest for the remainder of the prove
1:30 pm pre-shape and rest
2 shape and rest
3:45 preheat oven
4:15 bake
Speedy
Lets just be clear: a speedy sourdough will not have the flavor of a longer fermented loaf. This is a great time to use rye or other earthy flours or a more 'smelly' starter. If you have the time, you can do a levain in the morning to add some flavor back!
*optional: 7am levain
5:30 pm weigh, mix, and autolyse dough
6 pm mix and add salt
Stretch and fold a few times during the prove
8 pm pre-shape and rest
10 pm preheat oven
10:30 pm bake
---
More from the Breadbox: