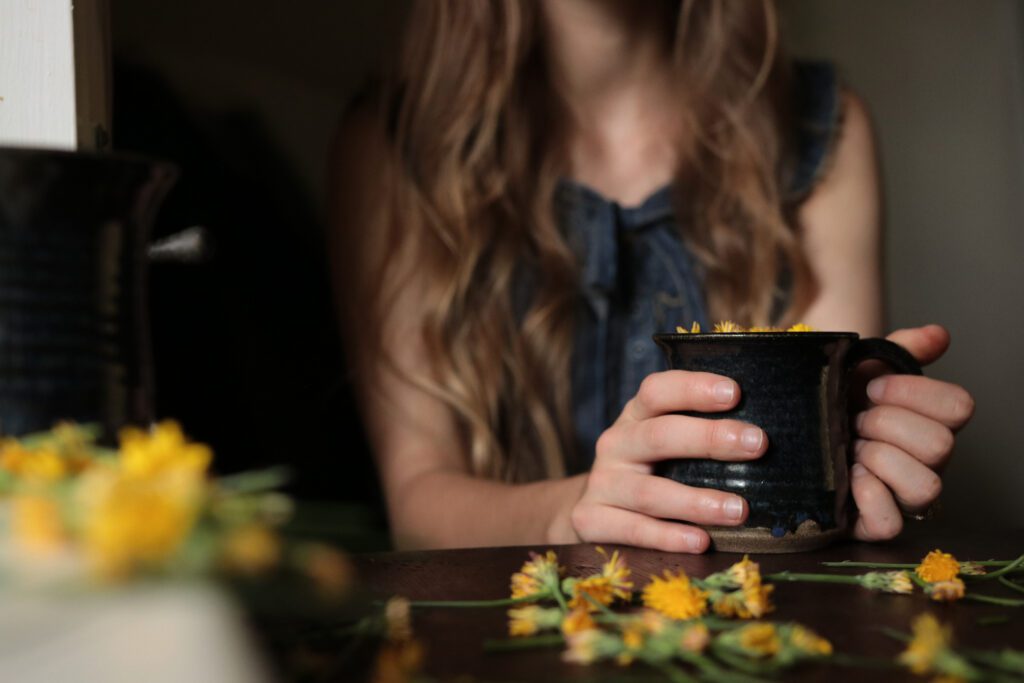 Dandelions can be found everywhere this time of year. In the field near my house, they bloom in waves every few days making an ocean of yellow. Since gathering them over the spring, I am loving making dandelion beeswax lotion bars and dandelion flower tea. Tea made from dandelion flowers is very subtle in flavor but packs quite a punch in the health department. Dandelion has long been considered a medicinal herb and is used for its antioxidants and healing properties.
Yes, it is summer now and some days might be a little hot for tea. Maybe I'm just a tea addict, but this dandelion tea is still perfect on rainy summer nights or served over ice for a cool treat.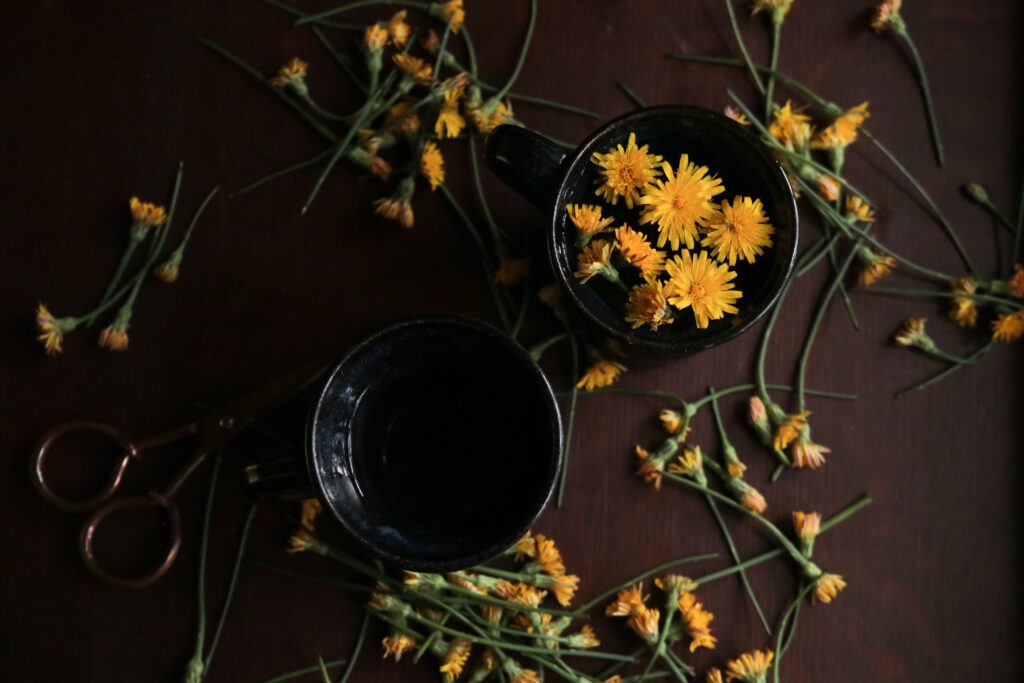 What are the benefits of drinking dandelion flower tea?
In addition to all the antioxidants found in dandelion, there are many herbal benefits of consuming and using dandelion.
Supports healthy skin
Dandelion has been found to protect the skin against cell damage and UV rays of the sun. Additionally, dandelion is great at treating skin conditions like eczema and psoriasis. To learn how to apply dandelion topically, you can follow this recipe for beeswax and dandelion lotion bars.
Boosts immune system
Dandelion is an antibacterial and antiviral herb. A 2014 study showed that dandelion reduced the further growth of Hepatitis B in samples. More studies are also being conducted to confirm the ancestral uses of dandelion to boost immunity.
A natural tonic for the stomach
Dandelion has been used as a digestive tonic in traditional medicine for centuries. Dandelion has been known to help detox the digestive system and promote regularity. Drinking dandelion flower tea can help if you are having trouble digesting your food or are experiencing bloating.
You can learn more about herbal medicinal dandelion here.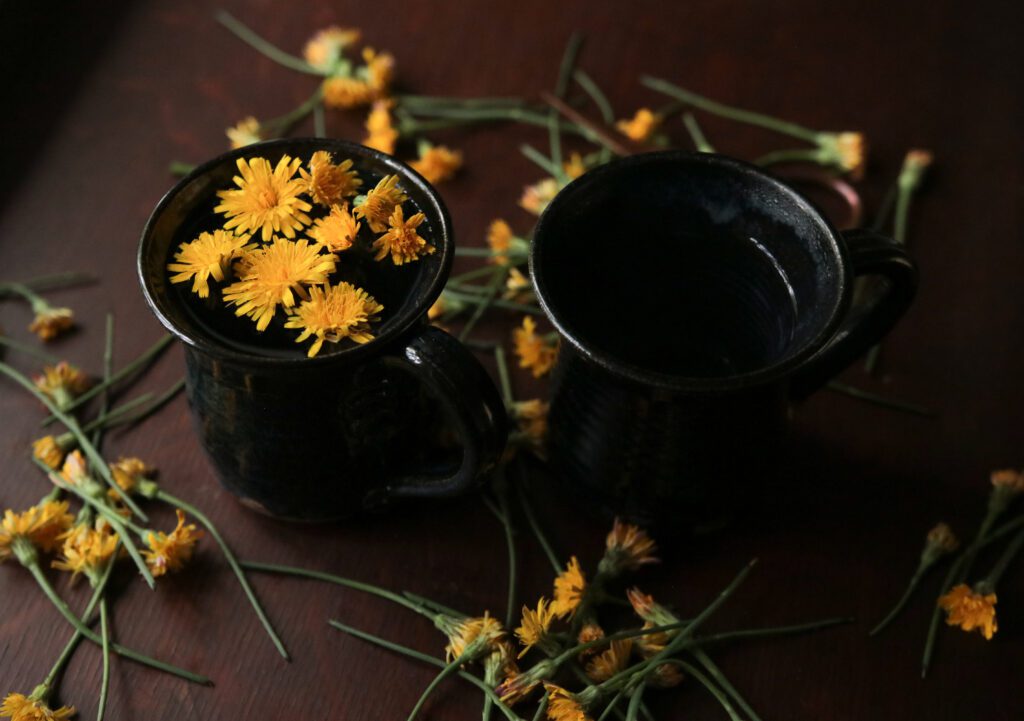 Is drinking dandelion tea dangerous?
Dandelion tea is safe for most people to drink but there are a few risks to be aware of:
Don't ever eat dandelions that have been (or might have been) sprayed with chemicals. Always wash dandelion flowers, leaves, and roots.
If you have a ragweed allergy or suspect you might have any unknown allergy, consult your doctor before consuming dandelion.
Always confirm with several sources when foraging wild herbs. Dandelions are fairly easy to spot and do not have any harmful look-alikes, but you will still need to take precautions when foraging.
How to forage for dandelion flowers
Be sure to collect dandelions from a clean, wild area that is not close to any factories, unknown farms, or major roads. Gather most of the stem with the yellow flower and bring home as many as you need in a clean basket or bowl. Hold your flowers upside down to allow any bugs or critters to fall out before making tea.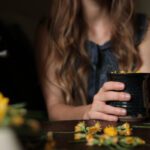 Print Recipe
Dandelion Flower Tea
Ingredients
1

mug full of boiling water

A handful

more for stronger flavor of dandelion flowers removed from their stems

tsp

honey to taste

Lemon juice to taste
Instructions
Bring water to boil

Place your flowers in a mug and add boiling water

Steep for about 6 minutes

Strain your flowers

Add honey and lemon to taste