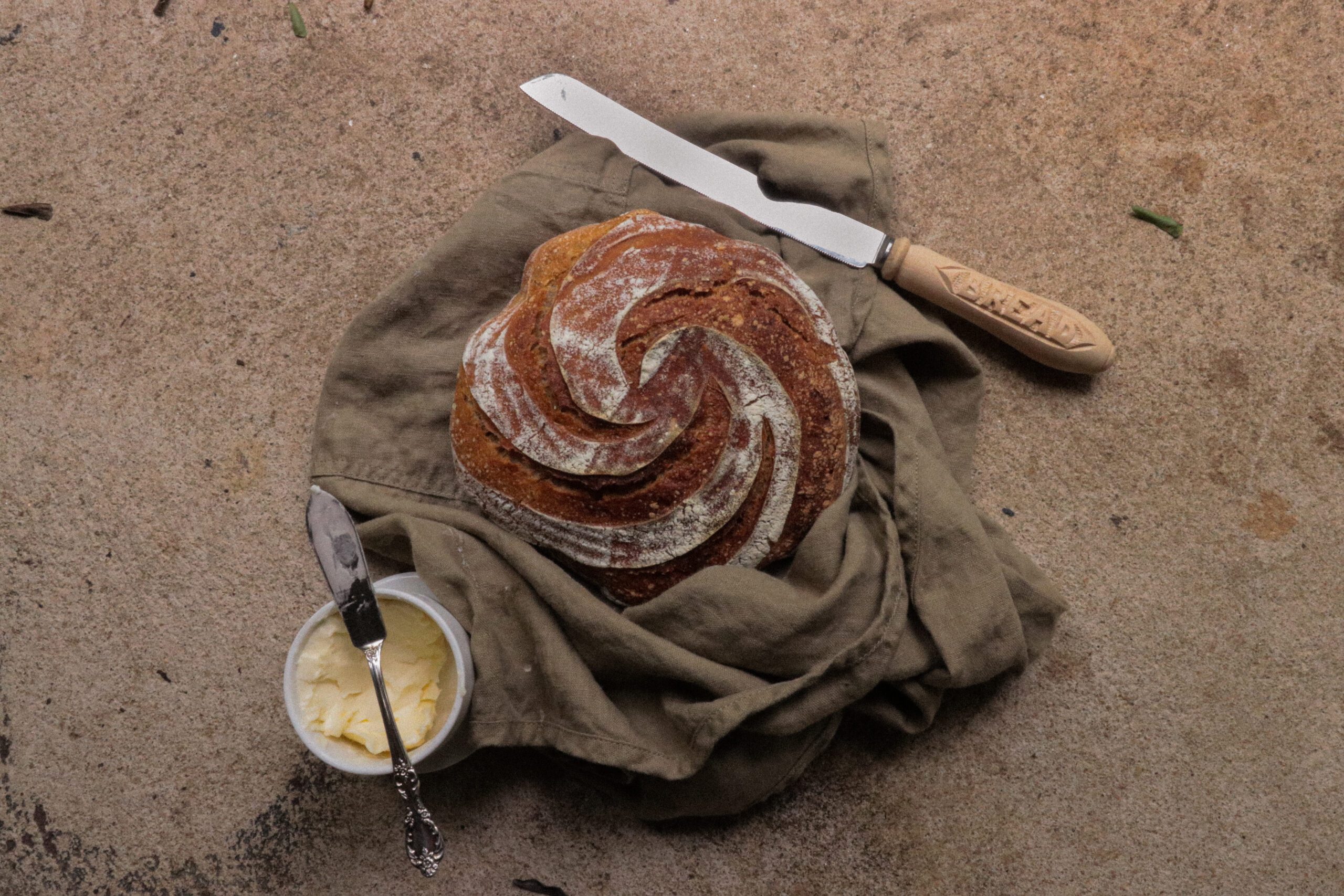 Making sourdough is both an art and a science. It requires knowledge, patience, and skill. That being said, anyone can begin with very few supplies, all you need to start is patience!
Before you preheat your oven, you will need to gather a couple of things to begin. There are many more supplies for when you are ready to get serious (I'll do another post later on my recommendations), but here is a list of the absolute basics you will need to get started:
1. A Starter
This is the foundation of your bread and must be taken care of to see excellent results. The rumours are true, a starter is alive and will need regular tending, similar to a pet fish!
Three main ways to get your hands on a sourdough starter:
Make your own
You can actually harvest naturally occurring bacteria by mixing flour and water over the course of many days. (will insert a link of how to do it here) This will take about a week and will require some patience and attention, but is a great option if you want something free and are willing to wait.
Grab one from your local bakery
This is how I found mine. Usually, local bakeries will share a small amount of starter for free if you ask them (and maybe also politely purchase a coffee or pastry to go with it).
Buy one
There are dehydrated starters available online in many places, follow the instructions for a bubbling starter in no time.
2. Measuring tools
I started with measuring cups and later bought an inexpensive kitchen scale.
3. You will also need the three other ingredients for sourdough
bread flour, water, and salt
4. A large bowl
For resting your dough in when proving and fermenting
5. A banneton
A banneton is a traditional sourdough proving basket used to rest your bread in. As a beginner, I would recommend you use a bowl and a tea towel as a make-shift banneton. Not only do they take up space, but buying a few of these can add up quickly. It's best to make a few loaves before investing in fancy equipment!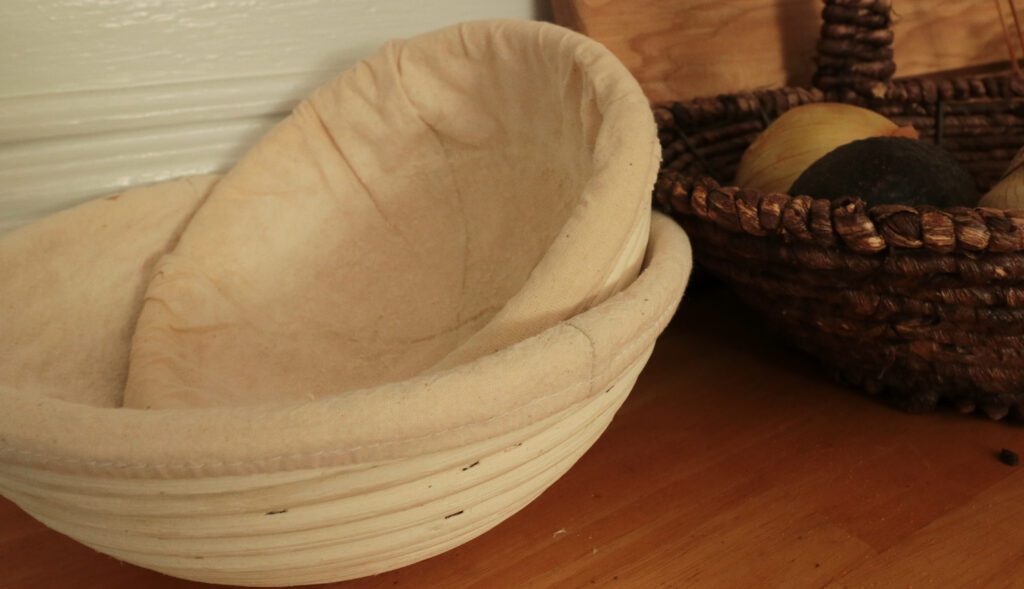 6. A Baker
Finally, and most importantly, you will need something with a lid to bake in. I would recommend one of three options:
Deep cast iron pan with a lid
This is a very accessible option for most people because cast irons are common and fairly inexpensive.
Dutch oven with lid
This is probably the most expensive option, especially if you want a le creuset or a staub, but if you already own one, these make great bread bakers. If you're working with a tighter budget, you can definitely keep an eye out for a dutch oven at garage and estate sales.
Clay baker
This is what I use most often and am so happy with. These range in price, but are usually less than $50. The one downside of this baker is that it is not a versatile tool. Unlike the previous two options, a clay baker can only be used for bread in your kitchen. If you are running low on space or do not want to commit to homemade bread yet, I would start with a baker that can serve other purposes in your kitchen as well.
That being said, I've used all three of these methods and love each, so it comes down to which is already in your kitchen and how much money you want to spend.
Once you have collected these supplies, you are ready to bake!
Remember, be patient and trust the process!