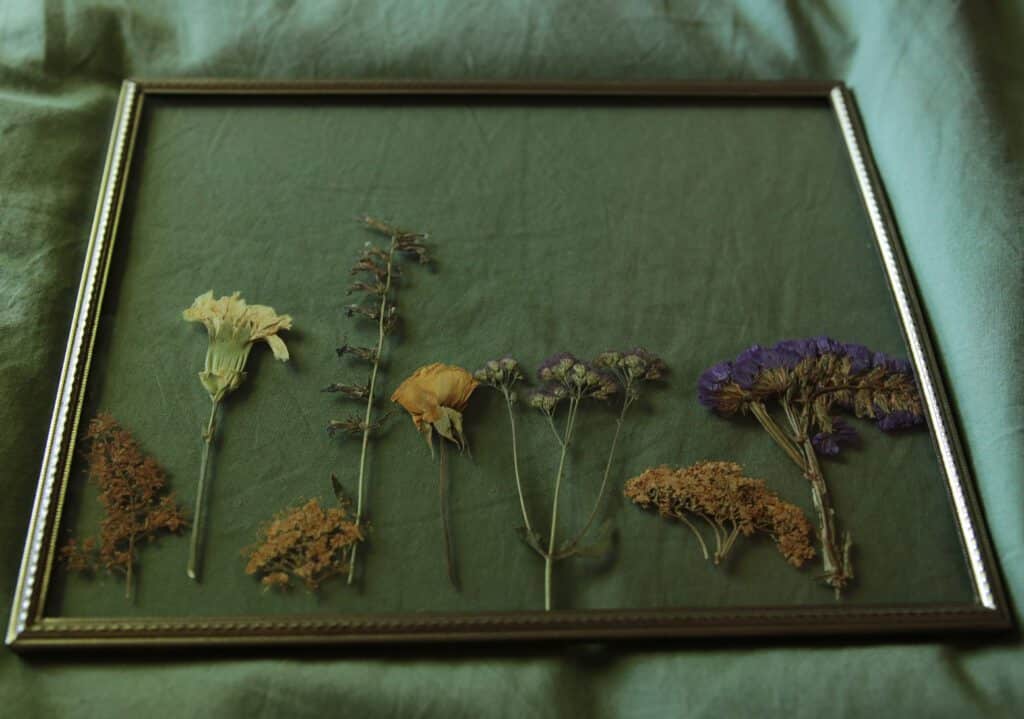 I have always been a keeper of flowers. Tucked away between the pages of my favorite books, or hanging to dry along my window sill, I am continually wanting to squeeze more from the season of bright blooms. This month, I rediscovered my collection of pressed flowers and realized that they were not going to do anything for me hidden in the pages of a book. As a result, I have created art with my collection and breathed new life into a forgotten pastime.
Tips for preserving flowers:
Pick fresh and vibrant flowers to press at the peak of their color and beauty
Choose a variety of shapes, colors, and sizes to press
I like to keep a long stem on my pressed flowers because it gives me more options when arranging (you can always trim later if you find the stem to be too long)
Use a heavy book with thick pages
Use tweezers to gently arrange your flower on the page
Remember that how you arrange the flowers on the open book is how they will look after they have been pressed, so plan accordingly
Focus on opening the petals of the flower so that you can see the entire bloom when pressed
Gently close the pages of your book, paying special attention to keep your flower in position
Now you need to be patient and wait about a week or two for your flowers to dry
I like to place my book under a heavy basket or other books to help speed up the process!
If you frequently add flowers to your book to press, you can always have a rotation of pressed and dried flowers
I wanted to make something simple to display my collection and adorne my house for the rest of the summer, so I made my way to the thrift store.
You will need:
A variety of pressed flowers
A thrifted or repurposed frame with two pieces of glass (or one piece of glass and a frame back, depending on what you want the background to be)
A hot glue gun
Tweezers
Cotton swabs
To make:
Wipe your glass pieces clean and start to lay out your flowers on the glass you want to be seen
Using your tweezers, arrange your flowers so that the blooms are face down to the glass (you are looking at them from behind), so you will be working backwards
Once you have created a design you like and filled the glass with flowers, quickly dab a small bit of hot glue to the back of each of the flowers with a cotton swab
Line up the other piece of glass with the first and press it against the hot glued flowers to stick
Hold for a moment to allow the glue to dry
Reassemble your frame by inserting the glass
Find a spot to display your creation! I chose a light filled spot to feature my flowers as I used a glass frame without a back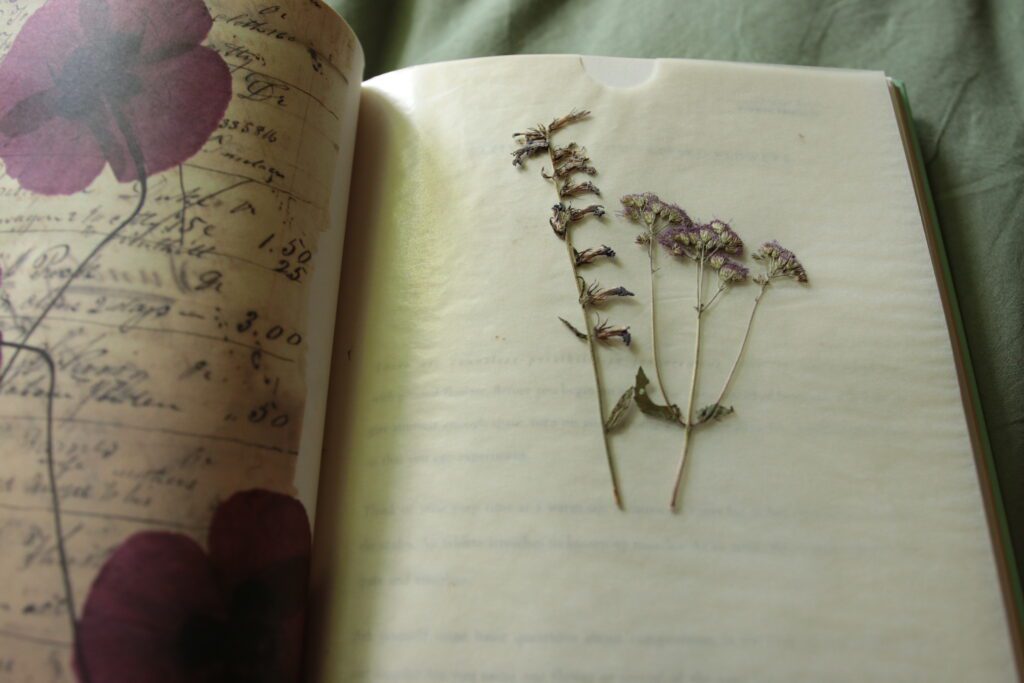 ---