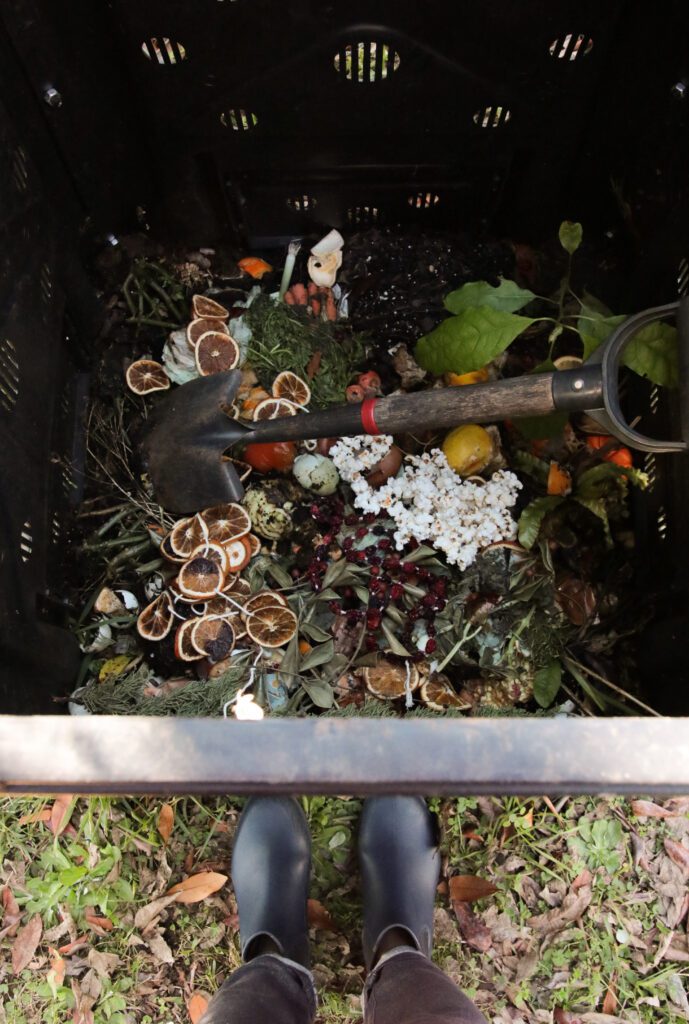 Composting isn't as easy as throwing things away. It is much "easier" to toss everything into the trash can and eventually, the landfill. But taking the easy way is not always better for us and our planet. Taking the easy way is what has estranged from the traditions of our ancestors over the past 100 years. This is why we have had to re-learn gardening, cooking from scratch, and hand-making things in the 21st century! So I don't find that easy equals better. Composting isn't meant to be "easier" but it certainly is better for our health, our planet, and our wallets.
Is Composting Worth it?
Yes! There are so many benefits to composting but here a my favorites:
Better for the planet
By keeping food scraps out of your trash can, you are keeping them from the landfill, it's as simple as that. Collecting scraps and allowing them to decompose in your yard can be a closed system especially if you are growing your own food from the soil you create. By producing your own soil, you are able to reduce your consumption of outside soil which is better for the planet because it takes energy to commercially produce, package, and ship soil. Additionally, compost is a carbon sink which means that composting stores more carbon in the soil than it emits into the air.
DIY Soil
Do you want free, organic, nourishing soil that you don't need to pick up from the store? Compost is your answer! The soil you can create is almost always going to be better than processed store-bought soil.
Incredible Soil
Composting produces incredibly rich soil that reduces plant diseases and the need for chemical fertilizers. Compost is also known to produce beneficial bacteria and fungi that help break down organic matter.
Better smelling trash can
By keeping decomposing food outside, your trash can won't smell as bad which means you can empty it less often. When we compost, our kitchen always smells better.
Becoming more self-sufficient
In my journey to become more self-sufficient, turning into a homesteader does not happen overnight; it starts with small steps. Composting was one of the first steps I took in returning to my roots and doing things a little more naturally. No, I am not growing all my own food or making my own clothes yet, but I am taking baby steps.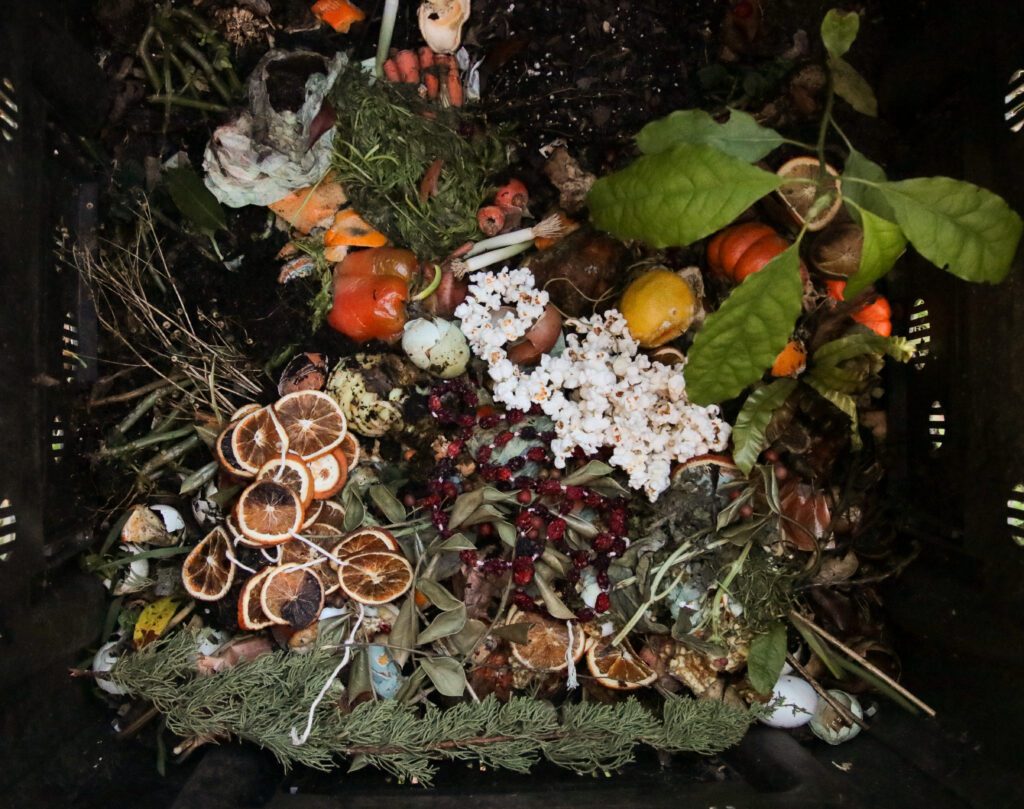 How to compost on the Urban Homestead
Because I don't live on a huge plot of land, composting looks a little different. My cottage (which sits in a historic neighborhood in the city) has a tiny backyard so I needed to be a little creative with composting.
Collect this not that
Here is your guide to what and what not to compost:
YES:
Fruit and veggie scraps
Egg shells
Brown paper bags
Dead plants
Trimmings from plants
Leftovers that do not contain meat
Leftover or stale grains
Dried leaves
Teabags and coffee grounds
Rotten pumpkins or gourds
Any existing soil
NO:
Meat (some people do but I don't compost meat to avoid getting critters in my compost)
Dairy products
Fats and oils
Dairy products
Charcoal or ash
Plants treated with pesticides or fertilizers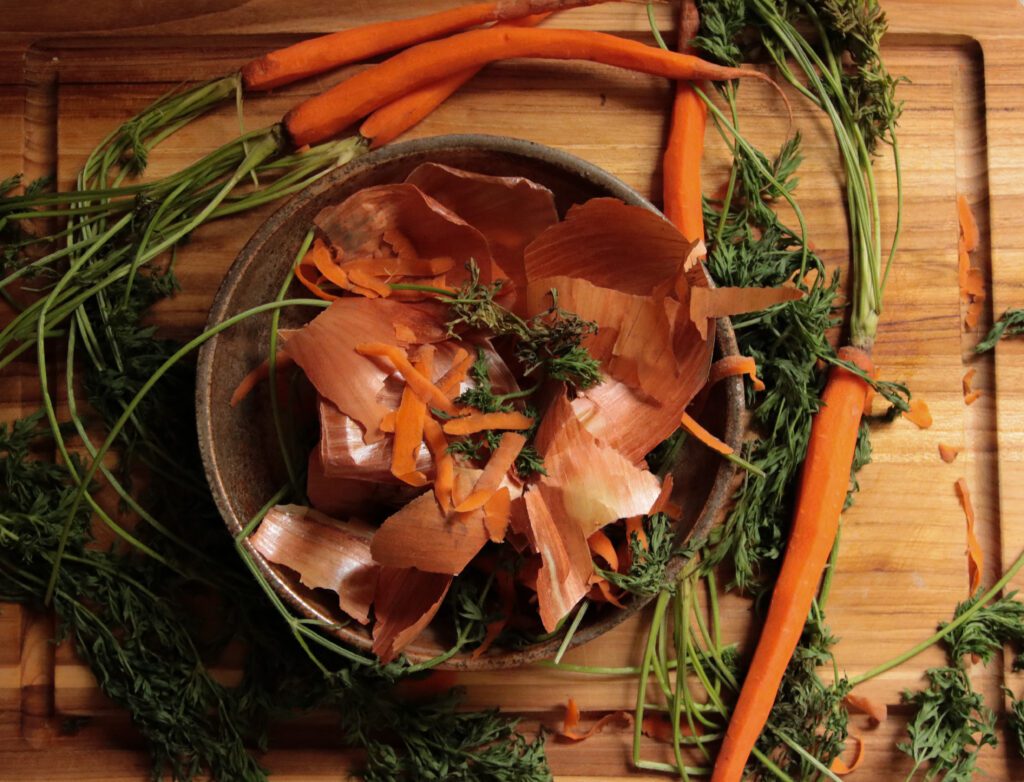 How to get started
You will need two compost receptacles; a big one for outside and a small one for inside:
I like to use this small kitchen compost bucket to collect scraps inside. We keep ours in a little unassuming corner of the kitchen and take it out every few days. I like to line this bucket with compostable bags to make cleaning the bucket much easier. Many small bins come with charcoal filters that keep out unwanted smells.
For the larger, outdoor compost bin, I bought this one on Amazon last year and it works great. Of course, you can make your own, but if you live somewhere with limited space or are renting, it makes a lot of sense to buy a reusable composter. I also love that I can fold up and take this bin with me wherever I live next.
If you do not have a yard, do a little research to find a nearby community compost or compost pick up service!
How to care for compost
Turn it
It is important to turn your compost every few days in order to help the decomposition process. I use a large trowel to turn mine but what you use will depend on your setup.
Water it
Keeping your compost hydrated is also important for decomposition. I usually leave the lid to my outdoor bin off so that rainwater can easily flow. Sometimes when it has been particularly dry, I will water it myself.
Create Soil
Eventually, you will have enough organic matter that soil will begin to form. Some people like to have soil at the bottom of their bin and decomposing matter at the top, constantly creating new soil. This method works well if you have a composter with little doors at the bottom to access ready soil. Other people like to have 2 compost bins to rotate between. For a few months, one bin is fed and then you can switch to the other bin to allow the first to really break down and finish decomposing. This part of the process really depends on what works best for your life and how much compostable waste you produce.
What if I don't want to create soil?
That's okay too! You can simply continue adding food and let it break down organically. Your scraps will turn into soil eventually either way. Even if you don't use your composted soil for gardening, there is still value to composting.
Tools for Composting:
Large outdoor foldable composter
Trowel for shoveling and stirring
Water
There is so much more to learn about composting, but this about covers the basics. Above all else: try it out, see what works, and don't be afraid of getting your hands dirty!
---
This post may contain affiliate links, which means I make a small commission at no extra cost to you. You can view my Privacy Policy Here.