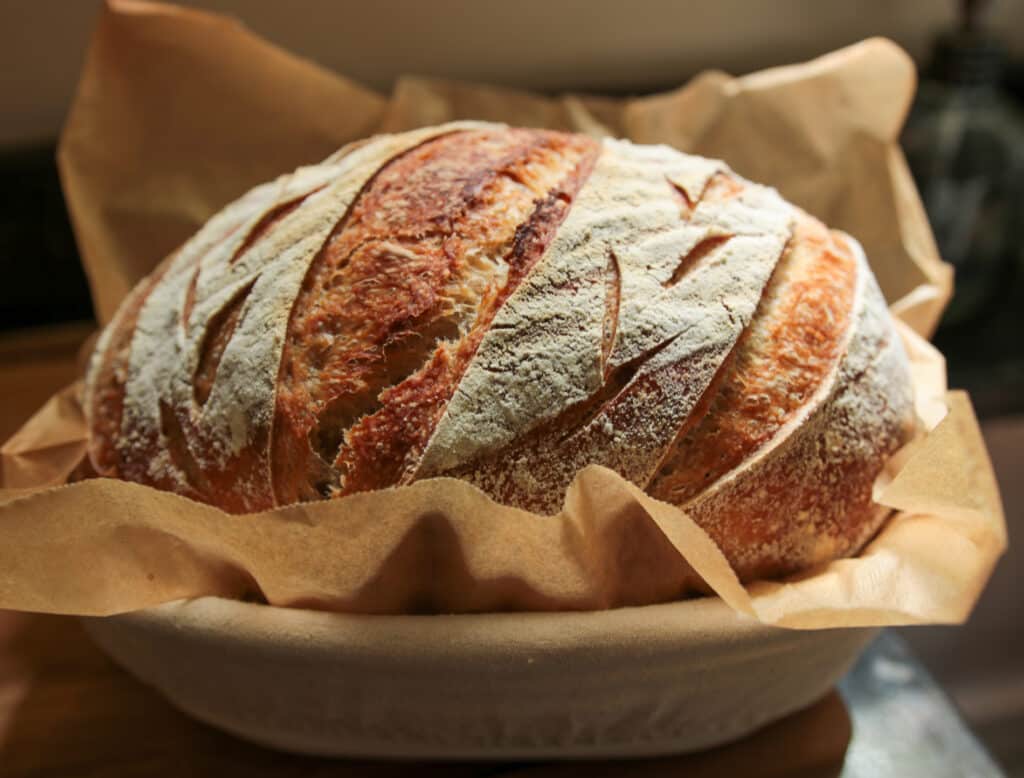 Something you should know about me is that I hate food waste. Nothing makes me more disappointed in myself than having to throw away food that has gone bad or wasn't used! I'm sure my dad will be shocked when he reads this because I was always the kid to leave soggy salad on my plate, but now that I am buying my own food, I understand why he insisted we eat everything.
Sometimes it is just me eating the loaves I bake. I try to bring bread to family and friends but often I cannot eat my sourdough fast enough. It is so disappointing when I have spent almost 20 hours creating a loaf and the last of it has to be tossed to the compost! For this very reason, I have a few go-to recipes to use up that last crusty, stale piece.
Sourdough Naan:
This is awesome when you do not want to make actual naan but your red curry needs complimentary bread. I made the discovery when this exact scenario happened last week. I can also see this working well with Syrian and Lebanese cuisine as a flatbread substitute.
You will need:
One note: The measurements are up to you! If you like a lot of garlic (you know I do!) add as much as you like. If you love parsley, add more. Mix it up and see what looks right.
-Old sourdough
-Butter
-Garlic
-Fresh Parsley
To make:
Pre-heat oven to 400 F
melt a tablespoon or two of butter in a small ramekin (the quantity depends on how many slices you want to make)
Crush garlic and chop parsley
Add to a ramekin of butter and mix
Brush the butter mixture onto a slice of stale sourdough
Place in oven until golden and crunchy, about 10 minutes
Serve hot with any food that needs a flatbread
Sourdough Croutons:
After first trying this, I can never buy croutons again! I love being able to season and bake my own croutons with complete creative freedom.
You will need:
-Stale sourdough, my Roasted Garlic and Rosemary Loaf makes a great cruton!
-Olive oil
-Fresh garlic
-Seasoning of your choice (I use dried Italian herbs)
To Make:
Preheat oven to 400F
Slice your bread into small bite-size squares
Add a few teaspoons of olive oil to a bowl and mix in seasoning and garlic
Add bread and mix until coated with olive oil
Lay croutons out evenly on a baking sheet
Bake to your desired crunch level! I like to do about 15 minutes or until very crunchy
How else can I reimagine old sourdough?
Make Bread pudding
Make french toast
Slice and freeze it before it goes stale
Spray with water and toast it to revive