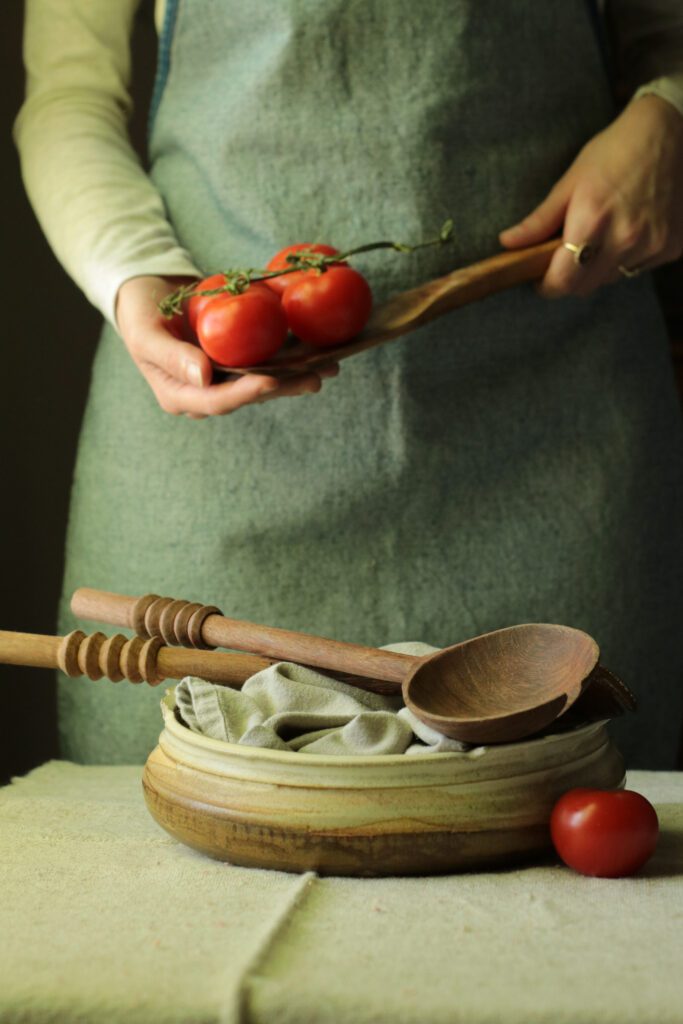 If you're anything like me, most of your wooden spoons are practically relics. Collected from garage sales, grandparents, and thrift shops, I don't think I've ever owned a shiny new wooden spoon. Don't get me wrong, I love my old spoons and wouldn't trade them for anything, but a little care can really increase their longevity. In my kitchen, the humble wooden spoon is my most used tool. All of that cooking, baking, and washing wears on the seasoning of the wood and can cause it to rot and age.
Enter the wood seasoning butter. This quick DIY seasoning for wooden spoons is a great way to keep your kitchen tools resilient despite all the hard work they do. By occasionally seasoning the wood in your kitchen, well-loved tools will become more beautiful and resilient.
What are the benefits of seasoning wood?
When you season your wooden spoons it helps them to last longer, perform better, and repel odors. This is vital because when properly cared for, wooden spoons can last for generations. Whenever my spoons are starting to look dry or cracked, I season them with this butter for a little spoon facelift. Beeswax provides a barrier between the wood and whatever it comes into contact with, keeping the spoon cleaner and more hydrated for longer. Beeswax also has anti-microbial properties which keep your wooden spoon from growing harmful bacteria.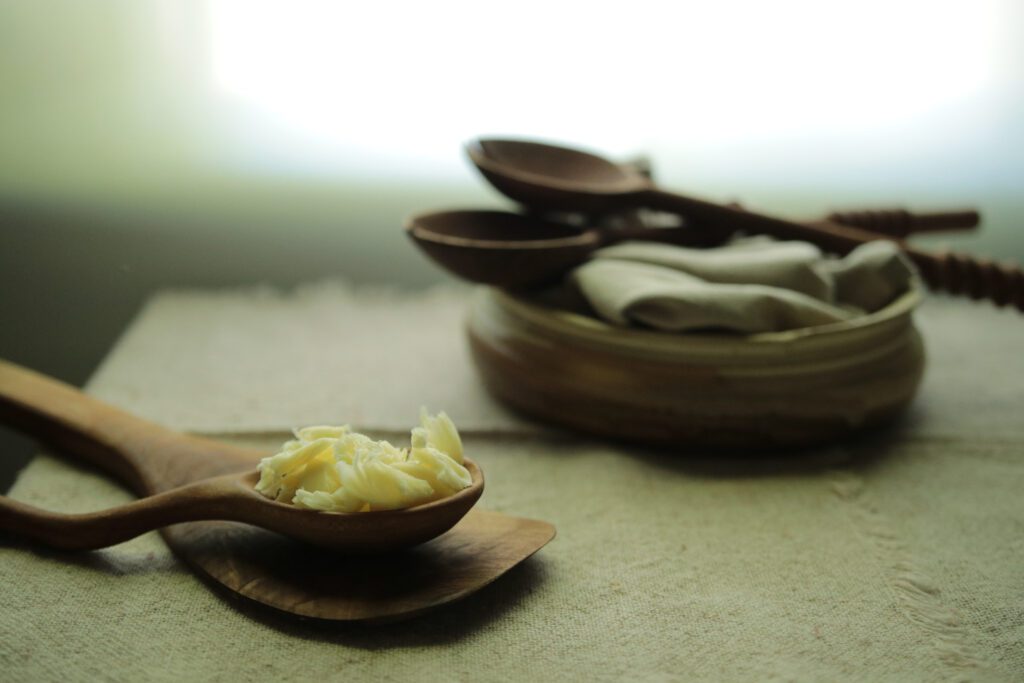 How often should I season wooden spoons?
It depends on how often you cook and how old your spoons are. Every 6 months to a year is a good time frame. Keep an eye on your spoons as you wash them and do another layer of seasoning when they are starting to look tired.
What supplies will I need for the seasoning?
Equal parts Beeswax &
I used coconut oil but you can also use lard or another oil that is soil at room temperature.
Small container, I repurposed an old candle tin but you can use a small jar or any other small container
Wooden Spoon Seasoning
Ingredients
1

part solid beeswax

1

part carrier oil

such a coconut, lard, or tallow
Instructions
Melt the beeswax and carrier oil in a double boiler

Stir together until fully incorporated

Allow the mixture to cool slightly

Pour into your container and cool until completely hardened

Once your butter is hardened, rub a small amount into each spoon and allow to season overnight

The next day, use a clean towel to rub off any excess wood butter and use a normal
This post may contain affiliate links, which means I make a small commission at no extra cost to you. You can view my Privacy Policy Here.