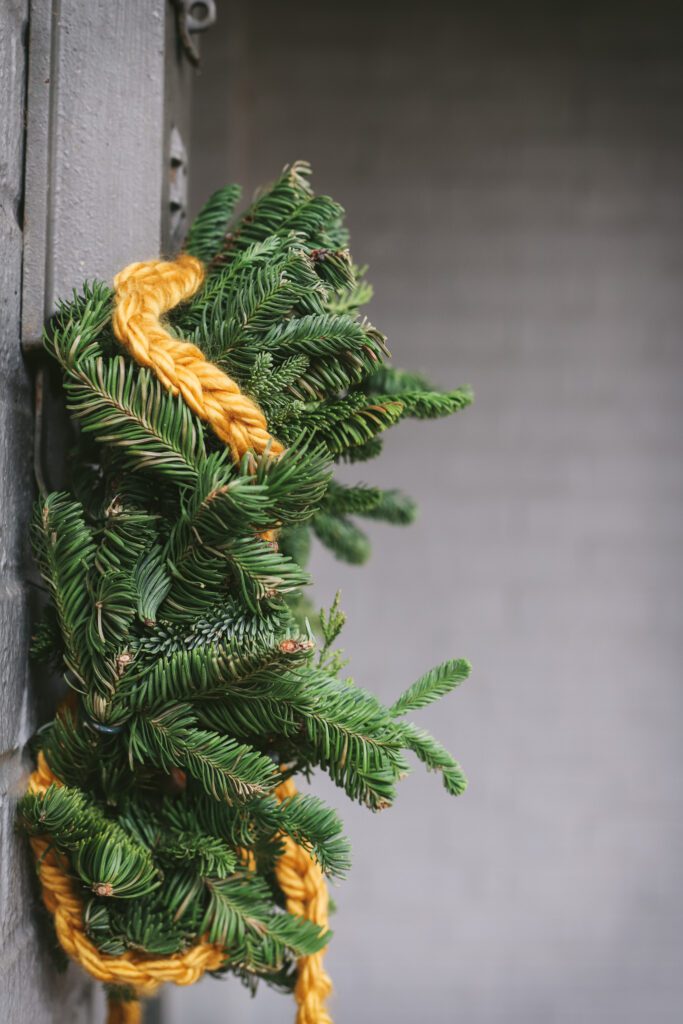 I don't want anyone to get the wrong idea here, I am not an expert at crochet. I actually just started learning a few months ago. My progress has been relatively slow (as I have so many knitting projects going) but I've been slowly plugging away at it. When I first started learning crochet, the first thing I learned was to make a basic chain with scrap yarn. As I practiced these chains, I realized how simple and classic crochet garland would be this Christmas. This is the very reason why I wanted to take up crochet in the first place: because it doesn't have some of the same constraints as knitting. However, if you are wanting some knitting patterns, I have a few of those on the blog too!
Supplies you will need to make crochet garland
~Bulky Yarn– I prefer to use lions brand, but you can also use up whatevery scraps you have on hand
~Crochet Hooks– The wooden ones are my favorite!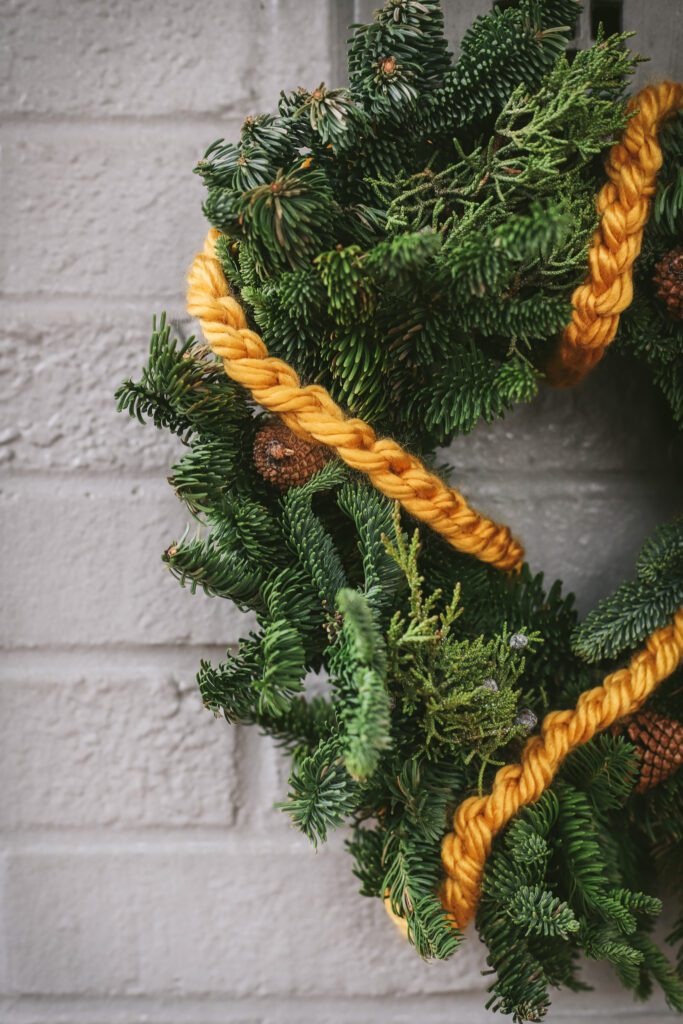 How to make crochet garland
Crochet garland is as simple as crocheting a long chain with whatever yarn you have handy. If your yarn is very bulky, like the gold yarn I have pictured, then you can leave it as just a chain. But if your yarn is of a smaller weight (like the garnet one pictured below) you can single-crochet the chain to add a little bulk to your garland. Either way, crochet garland is the perfect way to practice if you are a beginner, or need to make use of the scrap yarn that I know you have laying around!
Steps to make crochet garland
Make a slip knot
Chain for as long as you like, I like to make mine pretty long to wrap around my tree or hang from the mantle
If your yarn is a smaller weight, turn your work and single crochet one row to your chain
I like to leave about a 9-inch tail on either end of the chain to make a loop. This really helps with hanging the garland later
Note: Be sure to keep stitches loose and leave tails on either side!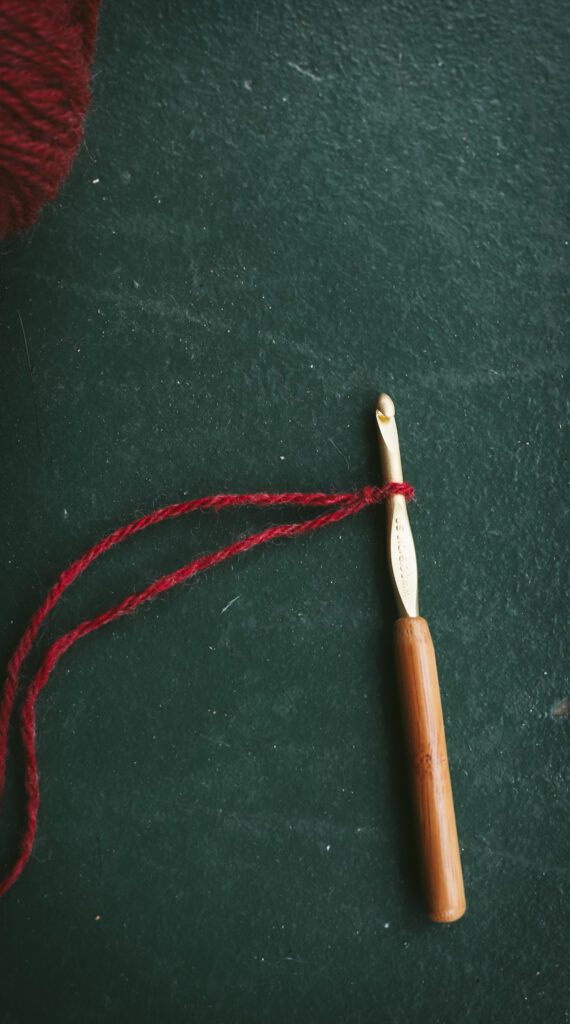 This post may contain affiliate links, which means I make a small commission at no extra cost to you. You can view my Privacy Policy Here.
More ideas for a natural, handmade Christmas