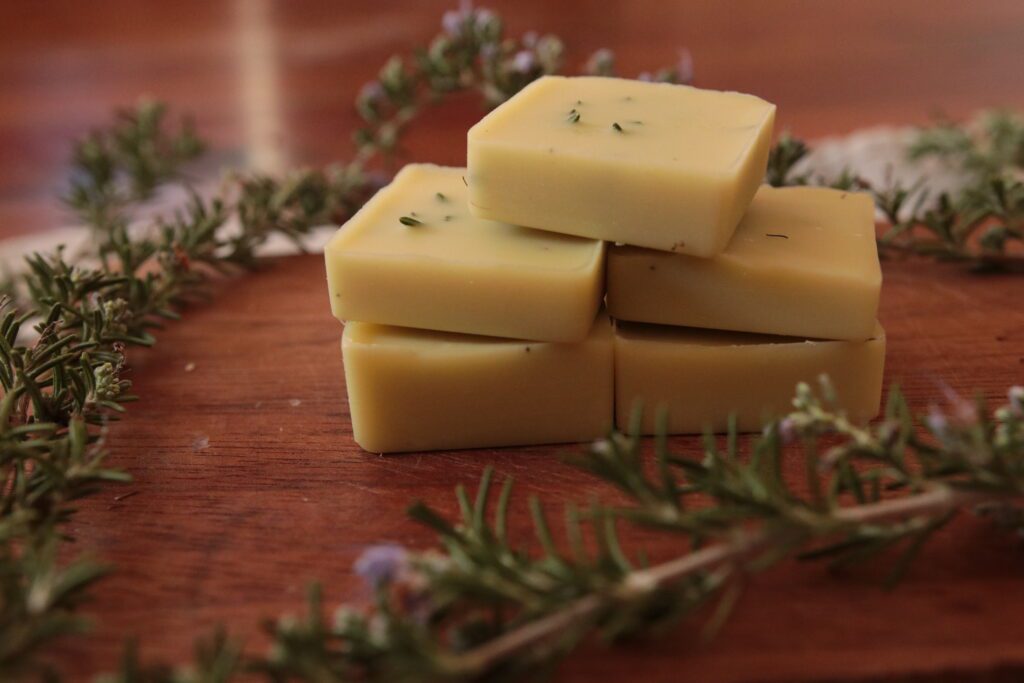 Happy December, everyone, and what a beautiful season it has been so far! I am mostly done with Christmas shopping and crafting which means that I can enjoy a peaceful festive advent! More than any other year, I am embracing a slow December. I am not running around frantically shopping, attending too many events, or leaving town every weekend! This year, I am settling into the season by baking lots of bread, crafting Christmas decor for my cottage, and spending intentional time with friends and family.
This slow life has not always come naturally to me. In previous Decembers, I have been moving or taking finals on top of busy holiday events. Last year, I reached a breaking point where I realized that it is no longer sustainable to live that way. I want to have time to truly relish this month and the 12 days after Christmas as they were meant to be celebrated! This is my first year embracing this approach, so it is still a little messy and imperfect, but what isn't?
As part of my series bringing y'all handmade gift ideas, I have another beautiful lotion bar recipe! I could not think of anything more festive than rosemary in lotion bars. The pungent scent of beeswax and earthy rosemary creates a unisex aroma. Because I love giving handmade lotion as a gift to my father every year, rosemary is perfect as it is a lovely smell for both men and women.
In addition to lasting throughout the season, these lotion bars are so hydrating and soothing for dry winter skin. They are solid, but melt to your body heat, making them perfect for carrying on a plane, taking camping, or using on the slopes. The bars are made with beeswax, shea, and mango butters which makes them incredibly nourishing and hydrating.
Mango Butter:
A naturally non-comedogenic substance, mango butter is made from the oils of the mango seed. Mango butter also protects skin from UV rays and is antibacterial and antimicrobial. All these qualities make mango butter very soothing and nourishing for the skin.
Shea Butter:
This ingredient hardly needs an introduction! Shea Butter, created from the root of the shea tree, is antioxidant and anti-inflammatory. Because it is so moisturizing, it promotes cell regeneration and soothes skin conditions such as dermatitis, eczema, and psoriasis.
Beeswax:
Beeswax is used in this recipe to keep the bars hard at room temperature and for its antimicrobial properties. If you can't get your hands on some, feel free to omit it and continue with the recipe. Without beeswax, your concoction will become more of a lotion, which you will need to pour into a glass jar to cool instead of a mold.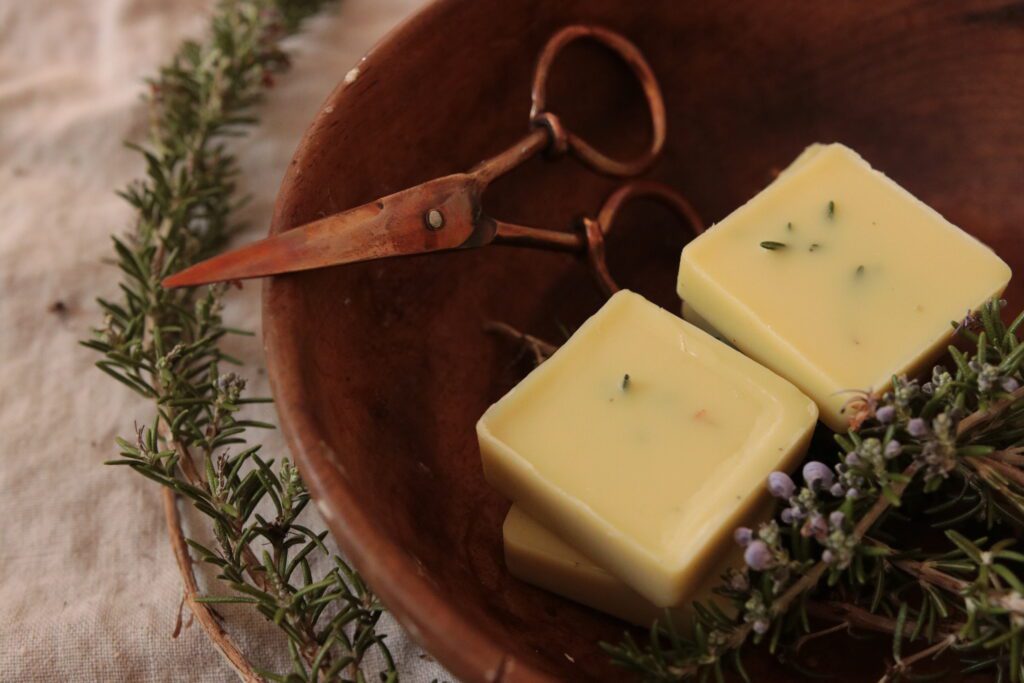 Ingredients:
1 part raw, unrefined Shea butter
1 part raw unrefined mango butter
1 part rosemary, washed and separated from the stem
1 oz of local beeswax
Icecube tray or muffin tin
To Make:
Rinse rosemary thoroughly
2. Place the herbs, mango butter, shea butter, and beeswax in a double boiler (you can put them directly in a pot here, but I prefer the double boiler method)
3. Melt on low heat, stirring occasionally for 30-45 minutes to infuse. Allow to cool *slightly* but not too long, or the wax will start to set!
4. Using a fine-mesh sieve (or cheesecloth), strain flowers from oil mixture keeping the oil in a bowl with a pour spout
5. Pour oil into molds and allow to cool for several hours until firm. They should pop out easily once cooled. I like to place my mold in the freezer because it makes the bars easier to spring from the mold.
6. Store in a glass jar or tin in a cool dark place
There are so many ways you can package these bars for gifting. You can place them in a mesh bag and tie with ribbon, store them in a decorated glass jar, or stack the bars and wrap with twine or ribbon. Get creative and have fun with it!