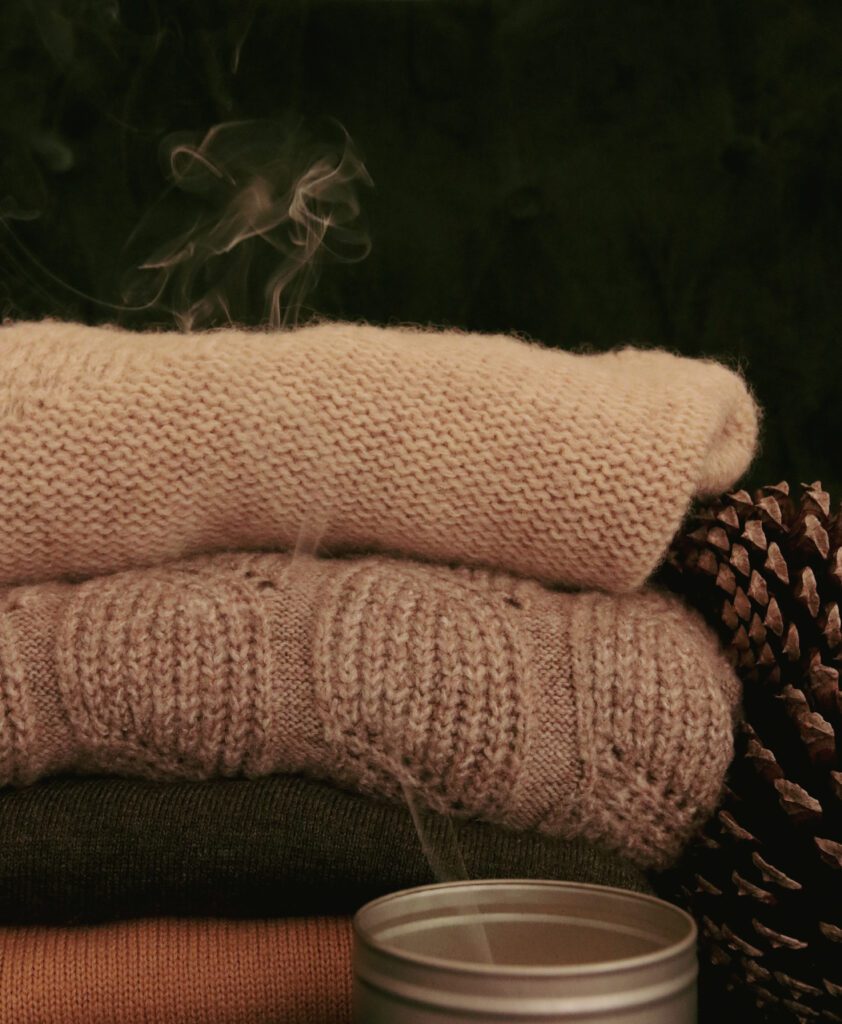 Winter can be a very challenging season. Seasonal depression is very common and happens to many people this time of year. I usually struggle with feeling the winter blues every January and have been trying to figure out a few ways to lift my spirits! After recently reading The Little Book of Hygge: Danish Secrets to Happy Living, I have been thinking about how I can not only embrace winter but actually savor it. The Danes talk about the concept of Hygge (pronounced HOO-GA) often, a word which does not have an exact English translation but is described in the book as:
"the art of creating intimacy"
"coziness of the soul"
"taking pleasure from the presence of soothing things"
"A feeling of home"
This idea of creating coziness and hominess is how Danes thrive throughout long winters and remain some of the happiest people on earth. I love this idea of creating a cozy, intimate environment in order to enjoy each season, especially winter.
Living seasonally melds well with the concept of Hygge. In the winter we crave comforting soups, warm fires, and cozy soothing activities like curling up with a book or a festive game night with friends. Hygge simply means embracing these things we crave instead of fighting the winter, i.e. living seasonally.
What is living Seasonally?
Living seasonally is a lifestyle and a mindset. The concept of seasonal living has so many facets such as: eating foods that are in season, participating in seasonal activities, celebrating holidays and festivals in season, and so much more. Seasonal Living is flowing with the rhythms of the year instead of fighting them. It has taken a while for me to realize that the changing of the seasons is a constant and resisting this change will only make my life more difficult. In past winters, I would complain about the weather, focus on what activities I couldn't do, or wallow in how lonely or bored I felt during the long dark evenings. Instead, I am focusing on what I can do to embrace each season (of the year and the metaphorical "seasons of life") in order to be more in balance with nature and myself. I have compiled a list of ways that I am going to enjoy a Hygge and seasonal winter:
Focus on what you can do:
It's easy to get bogged down in all the summer activities you miss, but doing so isn't helpful this time of year. For me it has helped to make a list of what activities I can enjoy most in the winter:
Burning fires on cold nights
Making and eating soup all the time
Wearing all my favorite sweaters
Going ice skating
Searching for mistletoe
Drinking lots of tea
Knitting and watching my favorite movies
Collecting pinecones for decorating
Planning my spring garden
Lighting lots of candles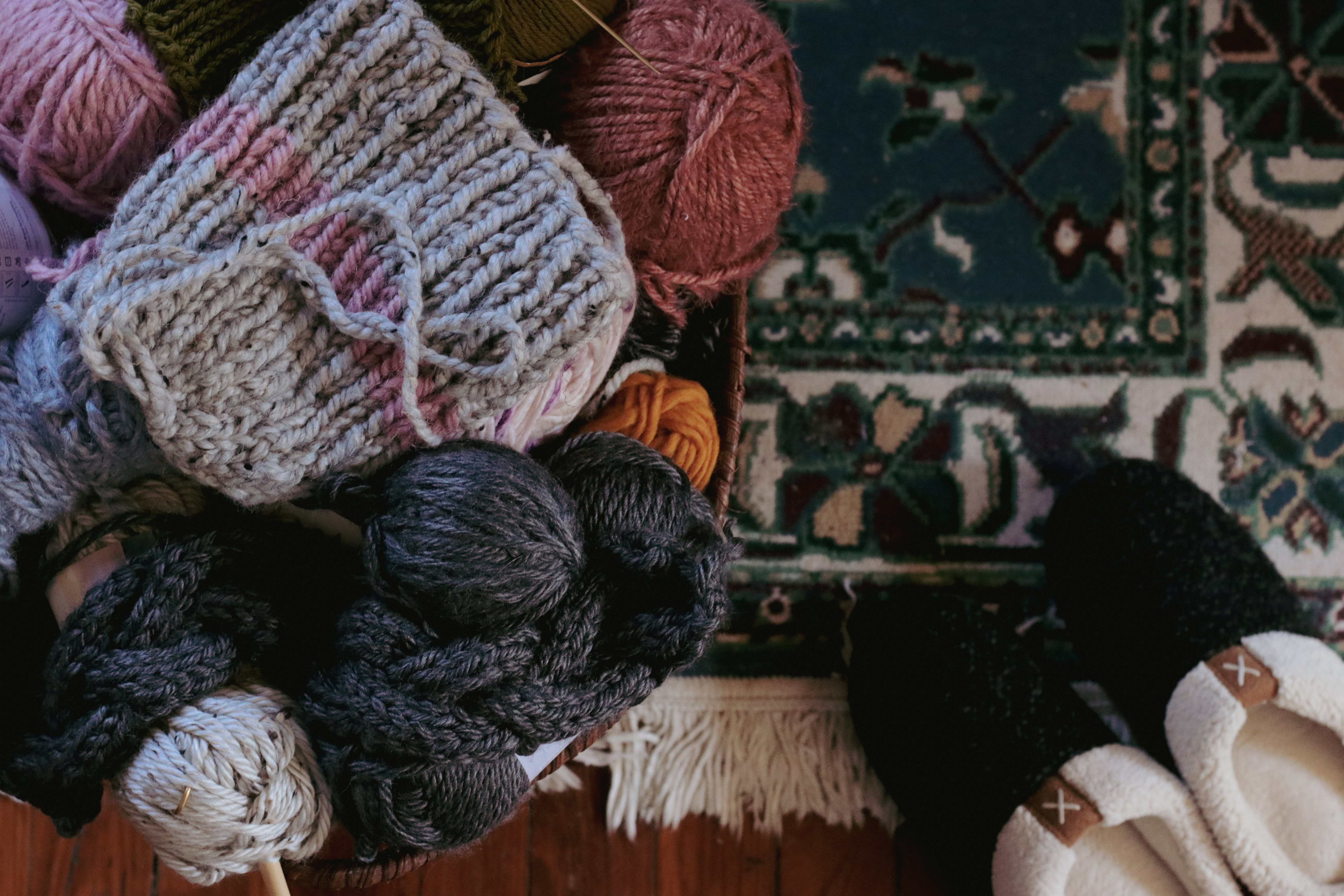 Embrace a slower, hobby-focused season:
Winter calls us to slow down. The weather, darkness, and barren atmosphere are all telling us that it is time to rest. While no one can truly hibernate from life, we can slow down in many ways. Instead of meeting up with friends every night, we can spend cozy evenings pouring into projects and hobbies. Instead of overcommitting, we can take time to invest in ourselves. Winter is a time of looking inward and asking yourself questions about who you are and what you want. Don't feel guilty for wanting a slower season, nature is literally calling you to it.
Get outside:
Not only does spending time outside improve your mood (it is so important to get that natural vitamin D in the winter), but it will increase your appreciation for this season. The barren world has a different kind of beauty in the winter, and if you are lucky enough to see snow, get out and enjoy it as much as you can! This winter I am aiming to spend as much time as I can outside to relish all nature has to offer.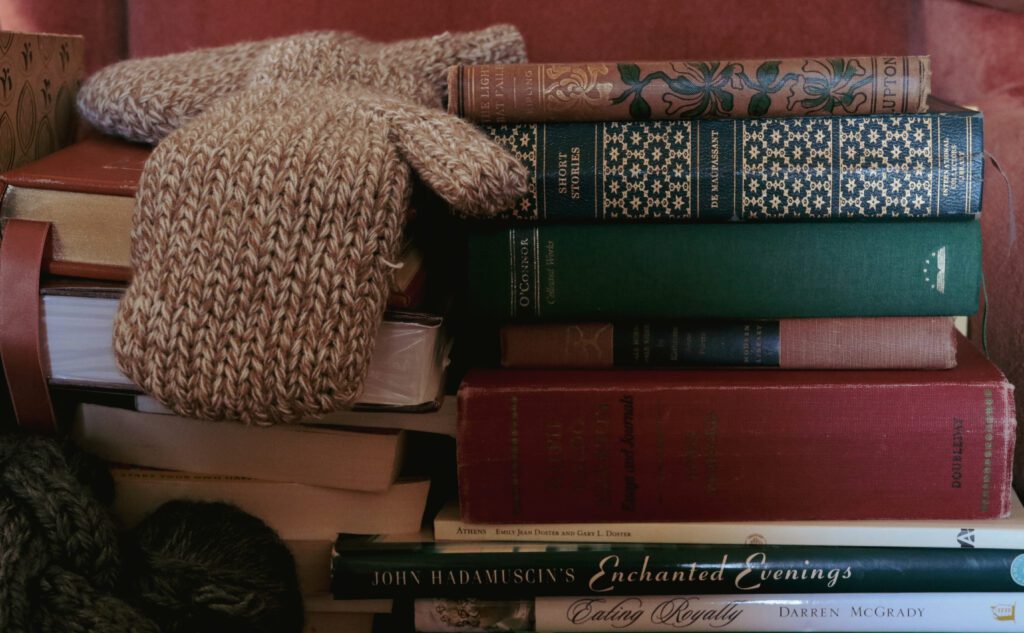 Make a few goals:
Making a few goals can help keep you on track during this time of introspection. Maybe you have a few projects around the house or books you've been meaning to read. Maybe you want to journal every day or takes lots chilly take lots of chilly walks. Whatever it is, accomplishing goals during your "hibernation" will leave you heading into spring satisfied and fueled.
Eat Seasonally:
Seasonal Eating is intentionally buying and eating foods which are growing in season near you. This looks different in different climates, but for many this means resisting the out of season produce at the store and doing a little research about what is currently growing. For example, instead of buying out of season berries and tomatoes, I am eating winter citrus. I like to reference this seasonal food guide whenever in doubt. There are many reasons to eat seasonally, among them:
Lower environmental footprint because foods are not being shipped from far away
Supporting local farmers by buying in your community
Foods in season are often less expensive because they are in abundance
Produce in season is better for you because
a.) it is at the peak of it's ripeness
b.) does not lose nutritious profile from being shipped across the world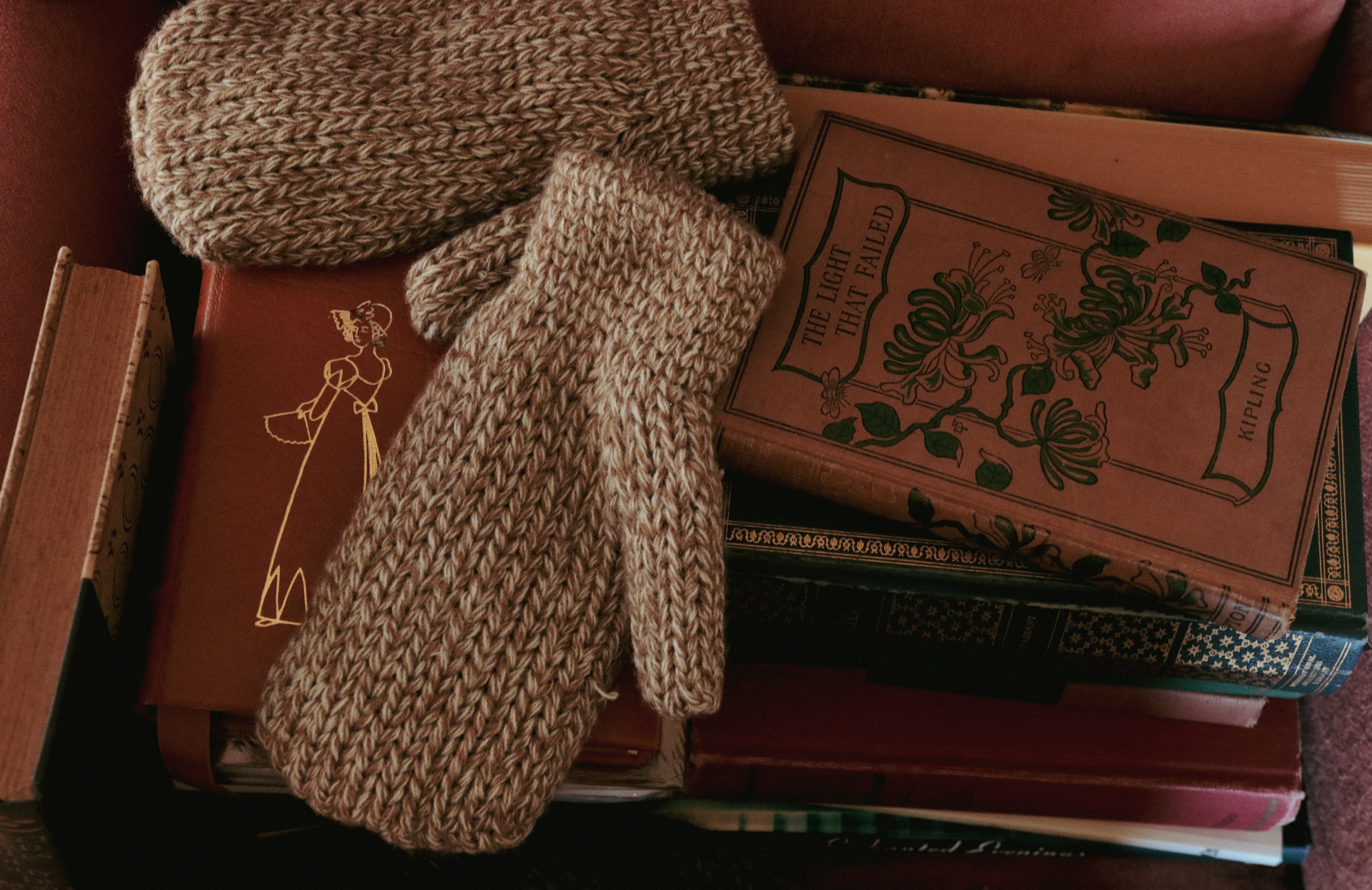 Read some books about winter:
This tip has been a game changer for me. Nothing gets me more excited than reading books! There are many, but here are a few recommendations:
The Little Book of Hygge: Danish Secrets to Happy Living by Meik Wiking
This book is such an easy read and will inspire you to make your life a little more cozy.
Wintering : The Power of Rest and Retreat in Difficult Times, by Katherine May
Kathrine May uses storytelling to encourage you to embrace Winter as a season of the year and a season of life.
Norwegian Wood: Chopping, Stacking, and Drying Wood the Scandinavian Way by Lars Mytting
If you want a different way to level up your winter game, reading about Scandinavian wood practices is interesting and practical.
Little Women by Lousia May Alcott
I had to include a classic! Little Women has so many gorgeous, romantic snowy scenes. I also really appreciate the invention of central heat after reading about 19th century winters!
Create more than you consume:
Especially after a busy holiday season, it is easy to slip into consumption mode. Winter is the perfect time to step back and assess how you can create more and consume less. This might look like canning seasonal fruits and veggies, working on craft projects (for me: knitting and watercolor), writing in a daily journal, making more food from scratch, or fixing and upcycling instead of buying new.
Wherever you are in your journey, I wish you restful and healing hibernation. Happy Wintering!
This post contains affiliate links, which means I make a small commission at no extra cost to you. You can view my Privacy Policy Here.