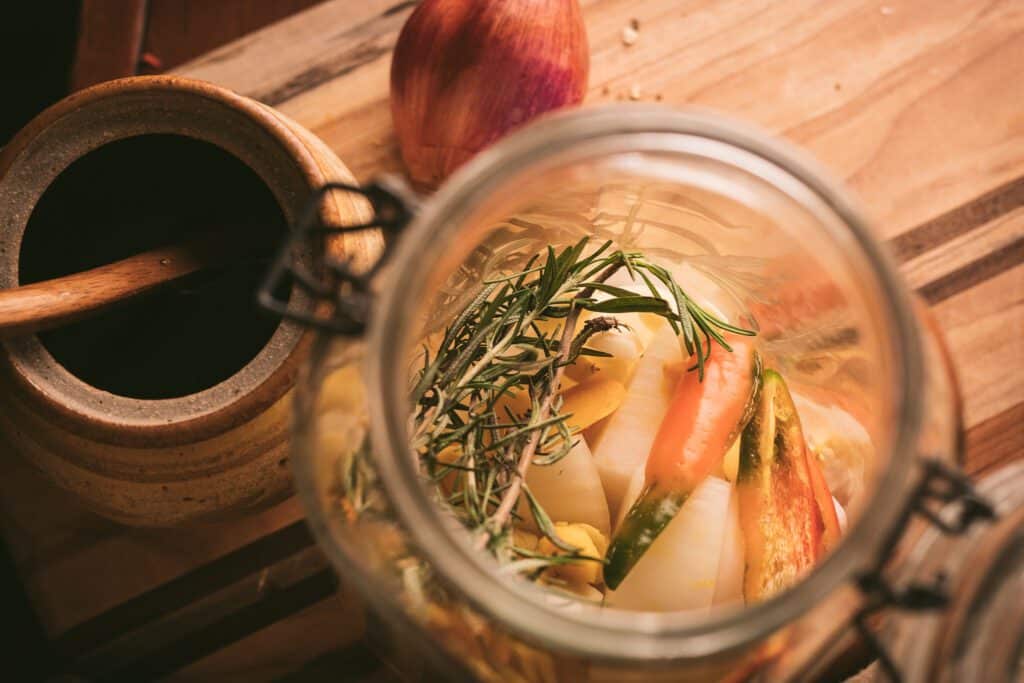 Fire Cider is a traditional homemade drink used in folk medicine to boost the immune system and reduce seasonal allergies. This elixer has been around for a very long time but was more recently championed by herbalist Rosemary Gladstar. Fire Cider is essentially an herbal vinegar used as a remedy and to prevent colds and other seasonal illnesses. Think of it as homemade "Emergen-C". This Fire Cider recipe is very customizable based on what ingredients you have in your kitchen and how you want the cider to taste. That's right, in addition to its many benefits, fire cider can also taste delicious! You can use this fire cider recipe as guidelines to make your own based on what ingredients you have available.
Fire Cider Benefits
Fire cider has many benefits that even extend beyond giving your immune system a boost. This traditional folk remedy has been known to aid digestion and reduce inflammation throughout the body. The most common ingredients used in Fire Cider are immune boosting, antibacterial, anti-inflammatory, and antiviral.
Fire Cider Ingredients
What many herbalists love about Fire Cider is that it is very customizable to fit your individual needs and tastes. For example, if you love the flavor of elderberry, you can easily add that to your cider. If you want it to be very citrus-forward, you can include lots of lemon and orange. If you want it to be hot, you can include more garlic, ginger, and Jalapeno. I recommend reading the following ingredients and taking a look at what you might have before beginning your Fire Cider.
Fire cider can include any of the following ingredients:
Red Onions, chopped
Garlic, chopped
Ginger root, peeled and grated
Citrus, peeled and diced
Elderberries
Turmeric root, peeled and grated
Jalapaño, sliced
Cinnamon
Horseradish, peeled and grated
Rosemary
Thyme
Echinacea
Add after fermenting:
Raw organic unfiltered apple cider vinegar
Raw honey
All ingredients need to be fresh, raw, and preferably organic.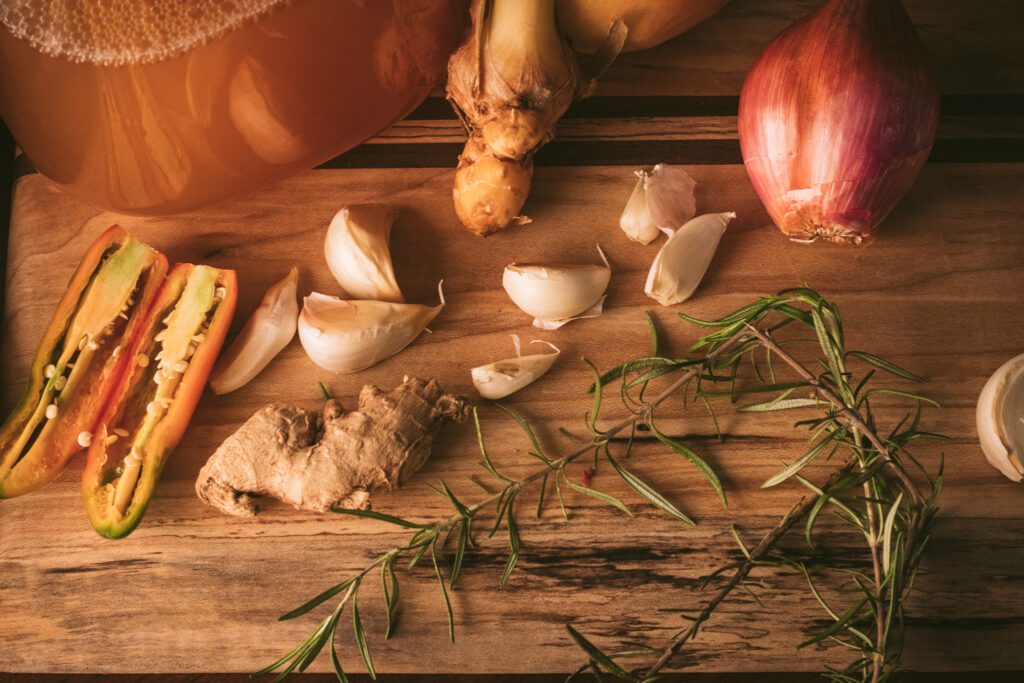 Supplies you will also need for this fire cider recipe
Fire Cider Recipe
Print Recipe
Ingredients
See Ingredient options above!
Instructions
Add ingredients to a large glass jar

Warm apple cider vinegar on the stove top. Do not boil or simmer!

Cover fire cider ingredients with warm apple cider vinegar

Allow to ferment for 3-4 weeks

Strain your Fire Cider with a fine mesh sieve and reserve the cider in another jar

Add honey and cayenne to taste

I like mine sweeter than hotter but everyone is different!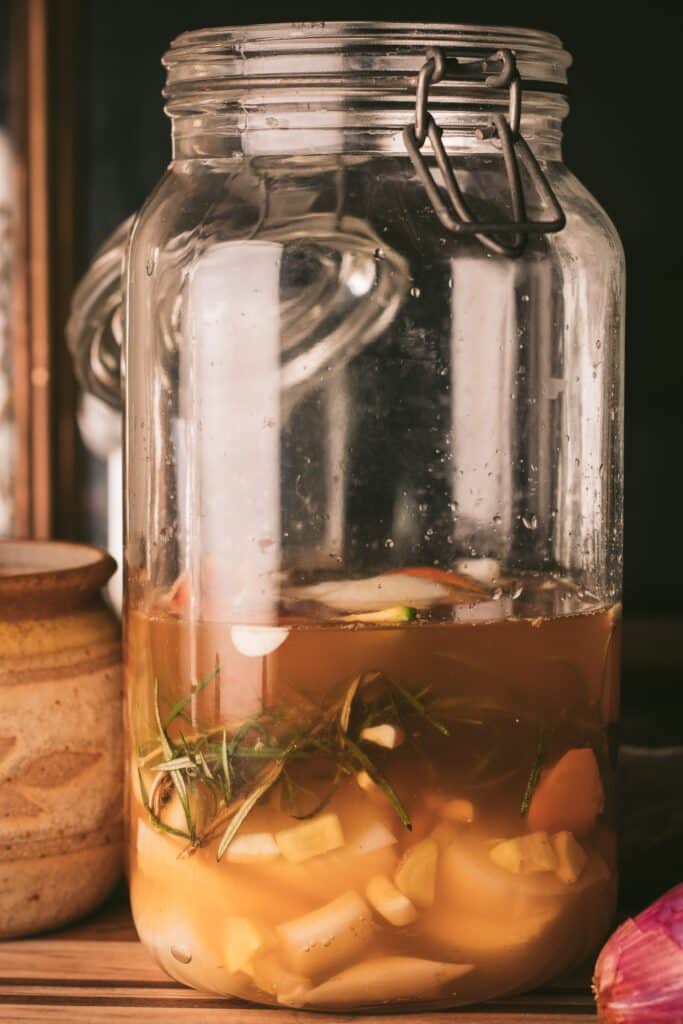 How to use Fire Cider
Take a tablespoon or two at the first sign of illness. You also can also drink a small glass every day during the fall and winter to boost immunity. Additionally, rire cider can be used topically to reduce inflammation and congestion.
More blogs from the cottage apothecary:
This post may contain affiliate links, which means I make a small commission at no extra cost to you. You can view my Privacy Policy Here.