Christmas is coming! And while I am not decorating until December, I am working on making lots of Christmas gifts ahead of time so that I can enjoy a peaceful and relaxing advent! For years I have been giving handmade things for Christmas for a few reasons:
Handmade gifts…
Cut down on the Christmas consumerism
Can be special and personalized to the recipient
Are often less expensive (but more time consuming!)
Are often better for the environment
Force me to slow down during this season and focus on enjoying a peaceful advent instead of frantically shopping all month.
Additionally: With supply chain delays and shortages this year, it is better to get off the system all together and go handmade!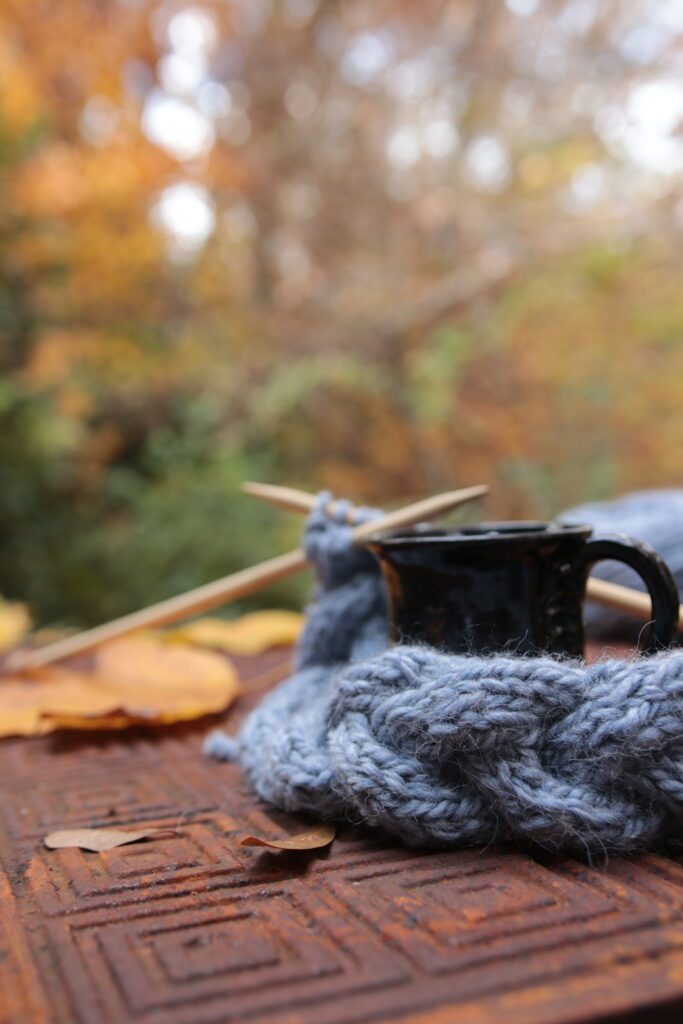 There are so many more reasons but these are my main ones. This year, I am trying to shop locally or hand-make as many gifts as possible. Soon I will be posting a handmade gift guide that will compile several posts and ideas for your own crafty Christmas, so please subscribe if you would like to be notified when that is up on the blog!
This braided crown headband is one of my favorite knitting patterns ever. I originally found a version of it online, but that pattern is no longer available. Last year I took matters into my own hands and created a pattern from memory in order to give this headband to a sweet friend (who absolutely loved it!). What I love about this pattern is that it is so incredibly simple while also being intricate and unique. It only takes an hour or two of easy knitting to complete this project. The only special experience you will need is a basic understanding of how to use cables. I think this pattern might have been one of my first cable projects, so it really is that easy!
Glossary of Abbreviations:
ST(s) = stitch(es)
CO = cast on
K = Knit
P = Purl
---
Supplies:
Around 90 yards of super bulky (weight 6) yarn
Needles: US 13 knitting needle
Cable "J" hook
---
Pattern
CO 11 sts
Row 1: P1 K9 P1
Row 2: K1 P9 K1
Row 3: P1 slip 3 sts front, K3, K slipped stitches back onto needle, P1
Row 4: K1 P9 K1
Row 5: P1 K9 P1
Row 6: K1 P9 K1
Row 7: P1, K3, slip 3 back, K3, K slipped stitches back onto needle, P1
Row 8: K1 P9 K1
Repeat rows 1-8 until headband wraps just around the crown of the head, covering ears and the ends coming together at the nape of the neck.
Finishing:
Cast off all stitches
Sew ends of headband to create a circle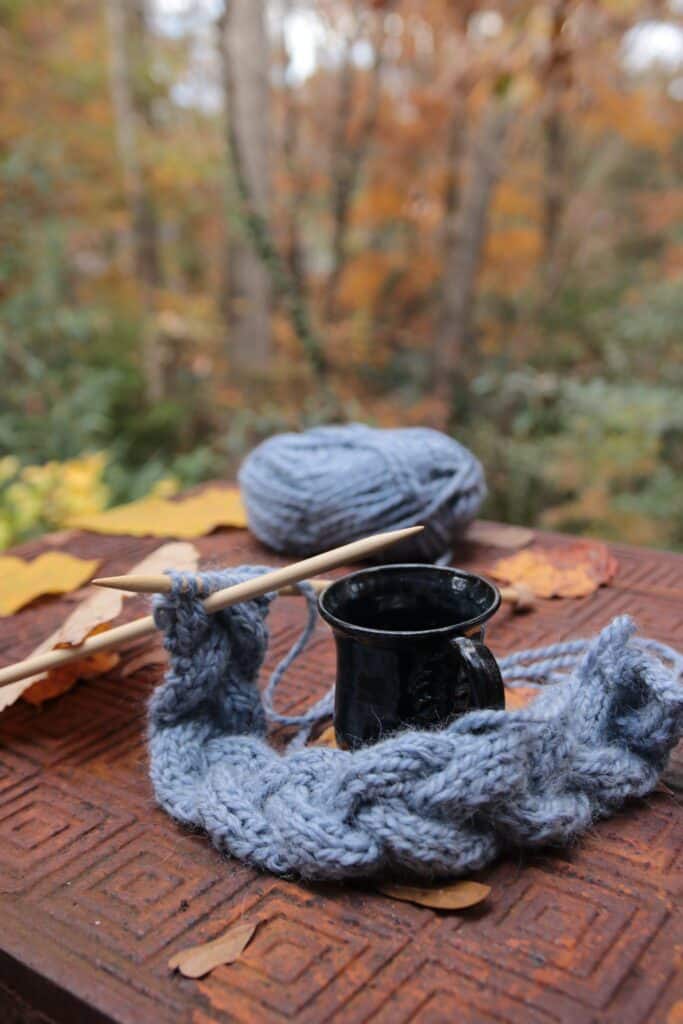 And that is it! This headband is so cute and cozy for the cold months! I find this style to be ideal for mild southern winters because it keeps ears warm while not being too thick or toasty.
---
You don't need a big farm or house to embrace homesteading as a beginner. Here are a few ways you can take small steps to become more self-reliant.
Yes composting isn't easy but it is worth it to make your own soil and reduce your waste! This guide talks about why, how, and what to compost even if you live in the city.
A practical guide to incorporating Hygge and seasonal living in order to embrace winter and fight seasonal depression.