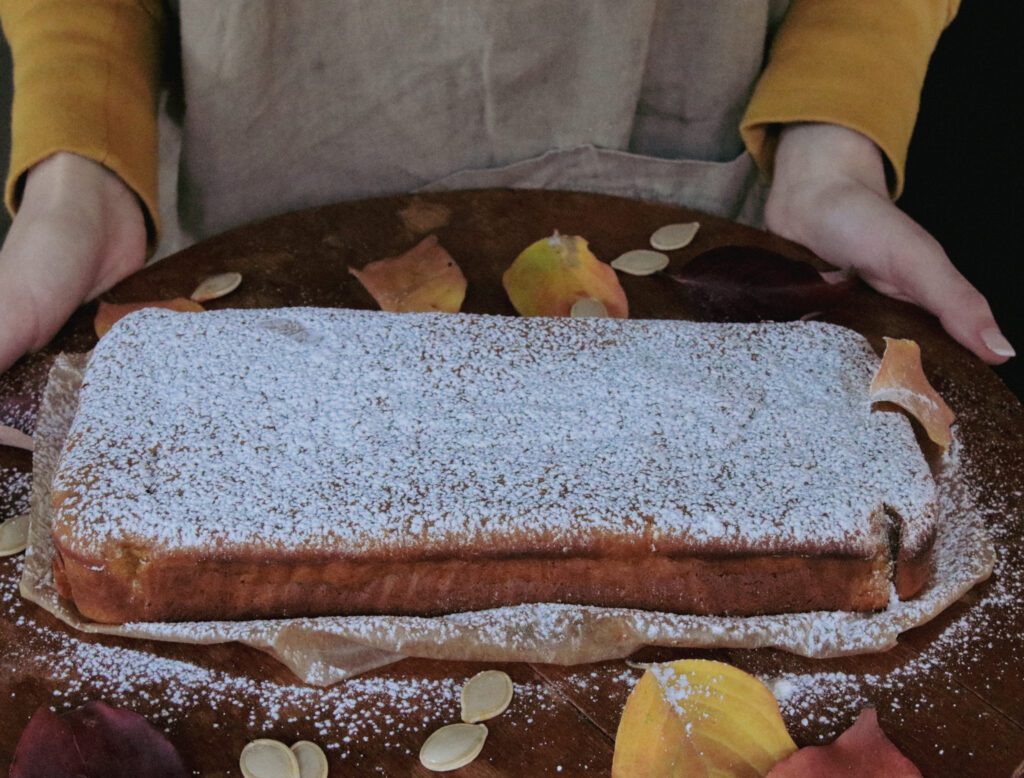 Here in our little cottage, it feels like autumn is just getting started. In North Georgia, the leaves are slow to change colors and the crisp air doesn't truly set in until after mid-October. We are still in the throes of the season as the anticipation grows for Thanksgiving! Sometimes I cannot believe that people are starting to decorate for Christmas this early. I am a firm believer in savoring each season until its end and definitely not decorating for Christmas until December!
As a result, I am still very much in the fall spirit, making pumpkin bread and gathering beautiful leaves from my autumn walks. The recipe I am sharing today is such a simple way to use up sourdough discard, which I always have a lot of! Serving a soft slice of this pumpkin bread with coffee or chai every morning has been such a treat. I've also considered making ahead a batch of this bread for thanksgiving week when our cooking skills are focused elsewhere! This delicious bread can be stored in the refrigerator for 4-5 days or the freezer for a month.
Why use sourdough discard?
This recipe is a great way to use discard instead of throwing it away. A sourdough starter that has not been fed for a few days is perfect to discard for this recipe. Don't forget that the longer it has been since feeding your starter, the more tangy your discard will taste in a recipe. That being said, discard provides great flavor and moist chewiness to this loaf. To learn more about starter, check out my recent FAQ.
Super Moist Sourdough Discard Pumpkin Loaf
Ingredients
1 3/4

cup

all purpose flour

1

tsp

baking soad

3/4

tsp

baking powder

1 1/2

tsp

cinnamon

1/4

tsp

ginger

1/4

tsp

nutmeg

3/4

tsp

sea salt

15

oz can

organic pumpkin puree

1 1/2 cups if roasting and pureeing your own

1/2

cup

neutral tasting oil

I used vegetable oil

2

large eggs at room temperature

1/2

cup

brown sugar packed

1/2

cup

white or cane sugar

150

grams

sourdough discard

1 1/2

tsp

vanilla bean paste

You can also use vanilla extract

2

tsp

pure organic maple syrup

1-2

tbsp

powdered sugar
Instructions
Preheat oven to 350 degrees F. Line 8.5 x 4.5 inch loaf pan with parchment paper.

Mix dry ingredients together in a large bowl and set aside.

Whisk pumpkin puree, oil, eggs, sugar, and brown sugar together in another bowl until smooth. Then whisk in sourdough discard, vanilla, and maple syrup until smooth.

Stir dry ingredients into wet, just until no flour streaks remaining.

Pour batter into an 8.5 x 4 inch loaf pan that is lined with parchment paper and bake for about 1 hour and 15 minutes or until toothpick comes out clean.

Let bread completely cool in the pan on a wire rack.

Once cool, use a small fine mesh sieve to lightly dust loafwith powdered sugar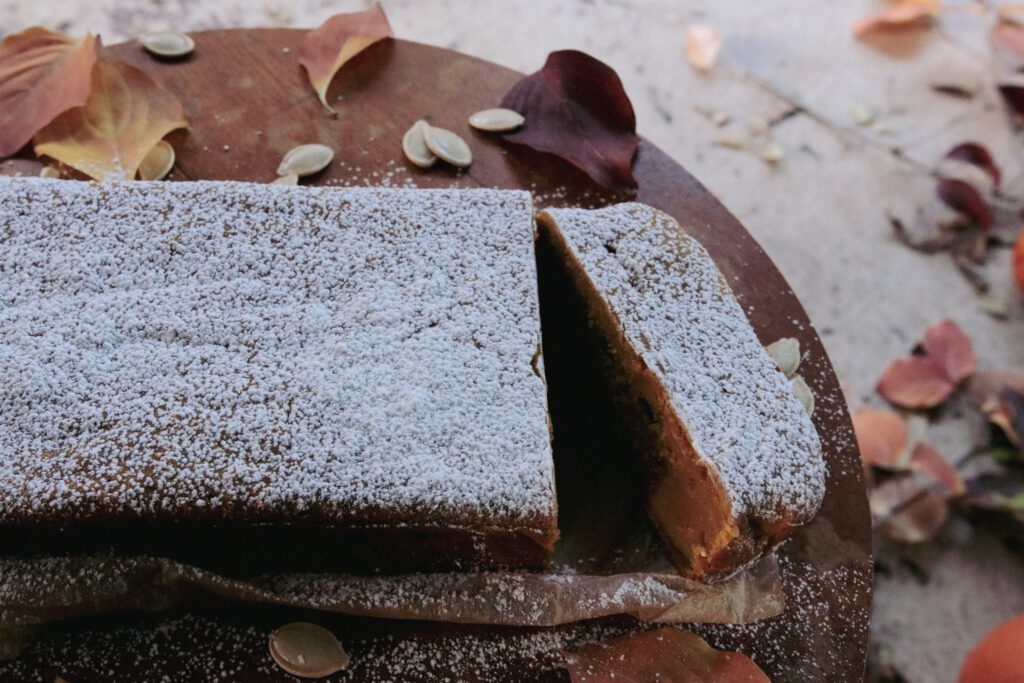 Make raw cultured butter from scratch in a matter of minutes. Enjoy butter that contains healthy enzymes, fats, and lots of flavor.
Dandelion Flower tea can be made from wild foraged tea. Benefits include digestive and immunity support, antioxidants, and liver detox.
Seasoning wood spoons increases longevity and resiliency. With two ingredients you can make this seasoning butter for all the wood in your kitchen.
---