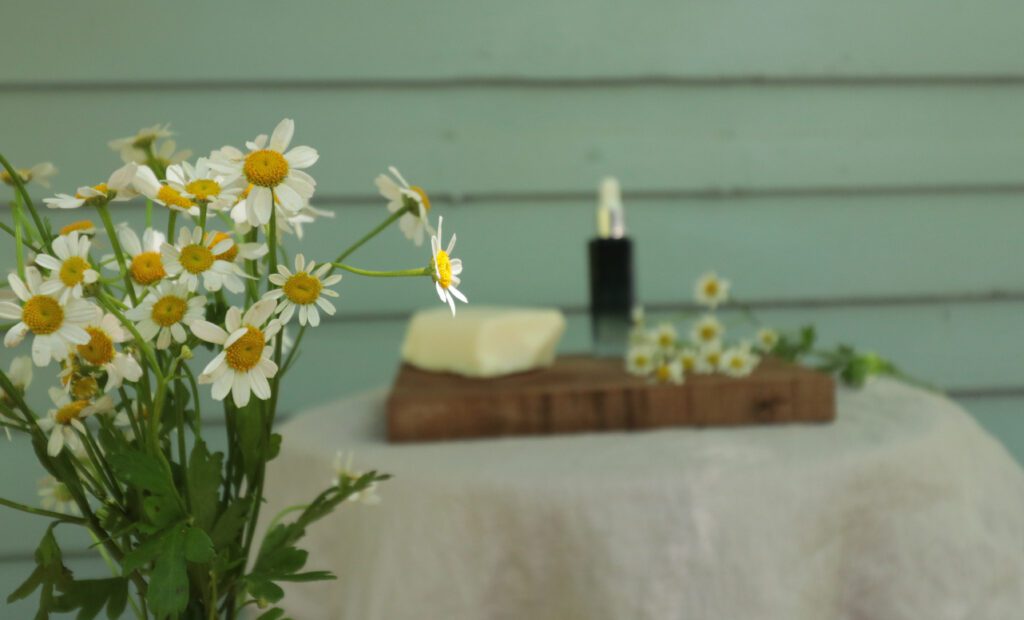 Summer florals are in full swing and while my garden has been struggling, there are still many fresh flowers to be had. Long story short, chipmunks made a home of my raised beds, so my chamomile did not come up as planned. Instead, I bought some locally because I can not be kept from making these bars!
Lotion bars are homemade, do not require packaging, and melt to the touch of your skin. They are perfect to make in the abundance of summer and store for the dry winter months. In my case, they made a healing father's day gift for my dad who is always working with his hands.
Why Chamomile?
Chamomile is both a gorgeous flower and a very potent herb. It is widely known for wound healing and killing bacteria and viruses on the skin. In summer, this herb can be wonderful on sunburns and redness, and in the winter it can treat dry and inflamed skin. These lotion bars, both hydrating and soothing, will be your new go-to natural remedy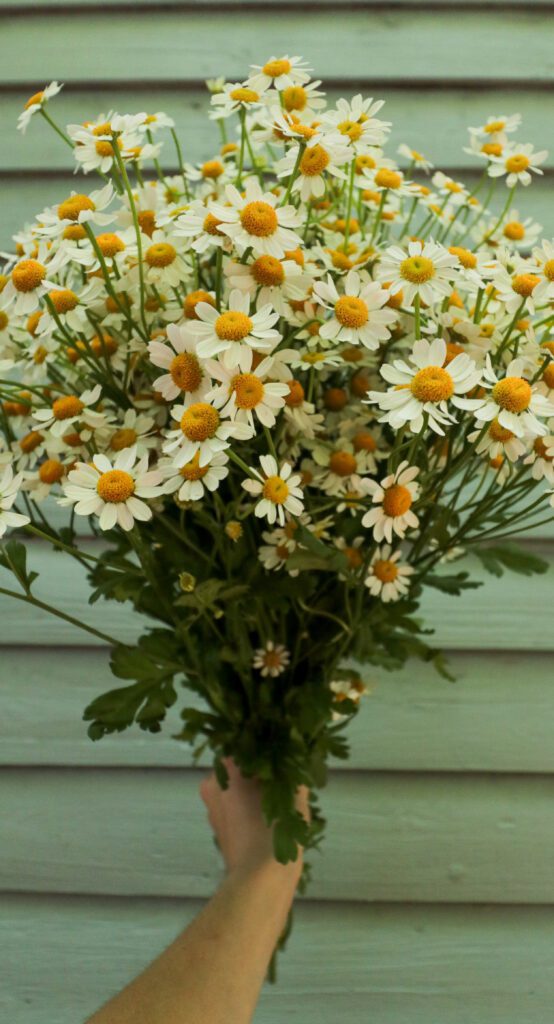 What if I don't have chamomile?
If chipmunks have also ruined your garden or you don't want to bother with one yet, you can easily substitute for store-bought chamomile or foraged dandelions. Dandelion is also a wonderfully healing flower and can be found along many fields, roadsides, and urban sidewalks.
What if I don't have beeswax?
Beeswax is used in this recipe to keep the bars hard at room temperature and for its antimicrobial properties. If you can't get your hands on some, feel free to omit it and continue with the recipe. Without beeswax, your concoction will become more of a lotion, which you will need to pour into a glass jar to cool instead of a mold.
Ingredients:

1 part raw, unrefined Shea butter
1 part raw unrefined mango butter
Chamomile flowers
1 oz of local beeswax
Icecube tray or muffin tin
To Make:

1. Fill a small bowl full of freshly picked chamomile flowers and rinse thoroughly
2. Place the flowers, mango butter, shea butter, and beeswax in a double boiler (you can put them directly in a pot here, but I prefer the double boiler method)
3. Melt on low heat, stirring occasionally for 30-45 minutes to infuse.
4. Using a fine-mesh sieve (or cheesecloth), strain flowers from oil mixture keeping the oil in a bowl with a pour spout
5. Pour oil into molds and allow to cool for several hours until firm. They should pop out easily once cooled.
6. Store in a glass jar or tin in a cool dark place